Ireland's National Transport Authority (NTA) has ordered 120 double-decker battery-electric buses from Wrightbus as part of a framework agreement to procure up to 800 zero-emission buses over five years.
The Streetdeck Electroliner buses will be the first battery-electric double-decker buses to be added to Ireland's national bus fleet, representing an investment of approximately 80.4 million EUR for the initial 120 buses.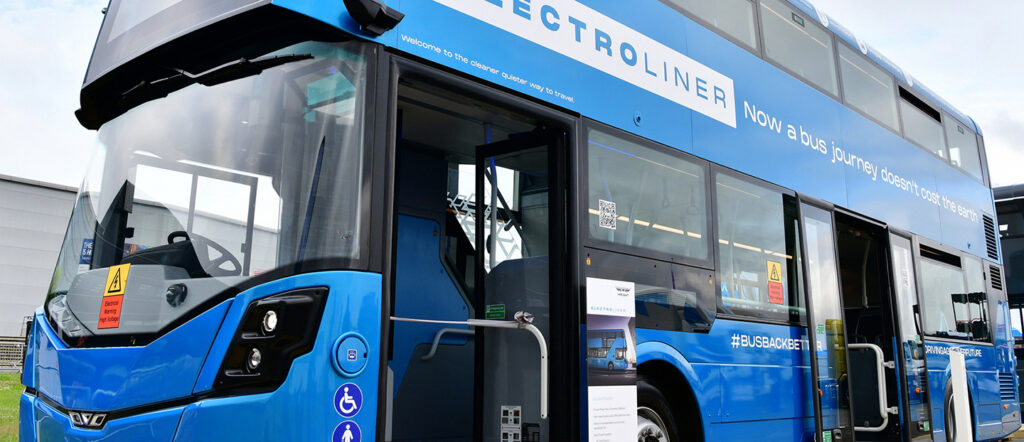 The buses will be equipped with fully battery-electric powertrains and will therefore operate with zero tailpipe-emissions to improve air quality in Irish cities and towns.
"We know that decarbonising transport is imperative, as part of our effort to tackle climate change. Public transport because it is shared mobility is already a far more sustainable and economical way of getting around, particularly compared to a private car that runs on fossil fuel, and the battery-electric buses that we are now ordering, will accelerate the transition to a zero-emission fleet."
Of the 120 buses currently ordered, 100 will be deployed by Dublin Bus in the Dublin Metropolitan Area and 20 will be used by Bus Éireann in the Limerick Metropolitan Area. Buses from future orders may be used to operate PSO bus services in other parts of Ireland, including Cork, Galway and Waterford.
"When it comes to taking climate action, we in the NTA want to play our part and we want to lead by example. We are doing that by transitioning our public transport fleet away from fossil fuel to zero emission technologies and as you see today we are making real progress. This process is already under way, and when complete in 2035 will result public transport emissions being massively reduced."
The zero-emission-at-the-tailpipe buses are expected to start passenger services in 2023, so commissioning and training activities will commence later in 2022, alongside the installation of the necessary charging infrastructure.