The Municipal Transport Company of Madrid (EMT Madrid) has announced the launch of an automated charging solution for its electric buses using an inverted pantograph.
The inverted pantograph will charge a total of 20 electric buses at EMT Madrid's Fuencarral Operations Centre without intervention from an operator or driver.
The system charges each bus in the shortest time possible and optimises the power costs without compromising battery life.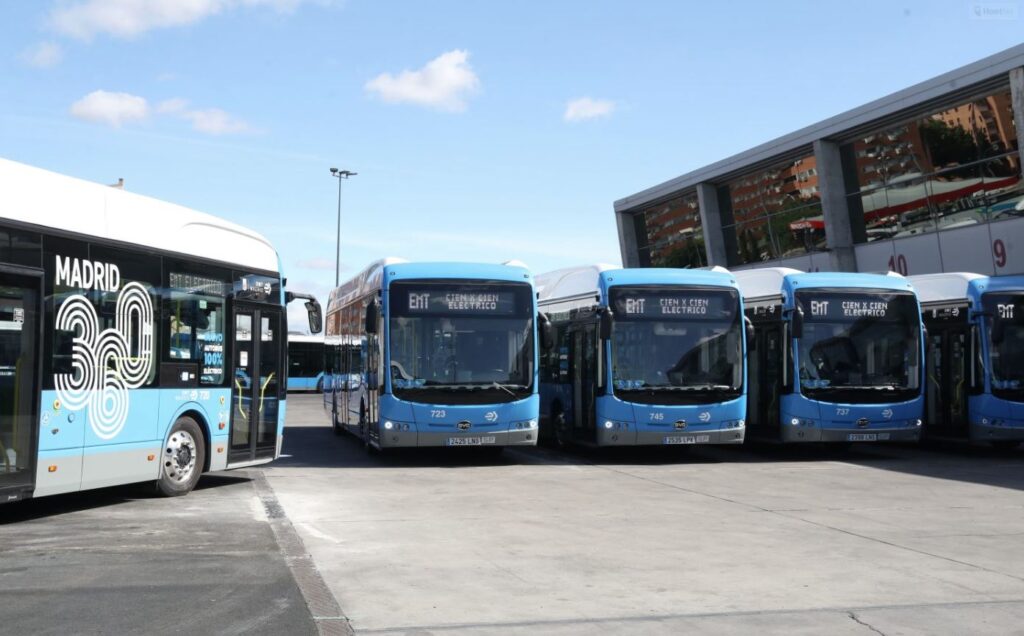 This project involves an investment of more than 4 million EUR (3.4 million GBP) and is supported by up to 90 percent financing from the European Union's Next Generation funds.
Trials will be carried out in two phases over 18 months. During the first 12 months, the solution will be tested on three electric buses and will then be extended to the rest of the project fleet in the following six months.
BYD K9 and Irizar ieBus buses will be used throughout the project, with the aim of deploying a charging solution that is compatible with buses from all manufacturers.
Electrification is key to EMT Madrid's Strategic Plan. 19 of the company's bus lines are currently 100 percent electric, making Madrid the leading city in Spain for electrified bus routes.