Heliox and Recoy Agree upon Strategic Alliance for E-mobility
Heliox, market leaders in fast electric vehicle (EV) charging systems, and Recoy, leading developers of energy flexibility solutions, have entered into a strategic partnership. Through the collaboration, Heliox and Recoy will cooperate to help current and future Heliox customers achieve savings through more affordable charging of their EV fleets. Simultaneously, transmission and distribution system operators will be able to use the flexibility in charging infrastructure to maintain system balance to better deal with congestion in the electricity network. With Heliox' portfolio of hardware (chargers) and large-scale fleet transition solutions, this alliance will accelerate growth towards smart energy solutions.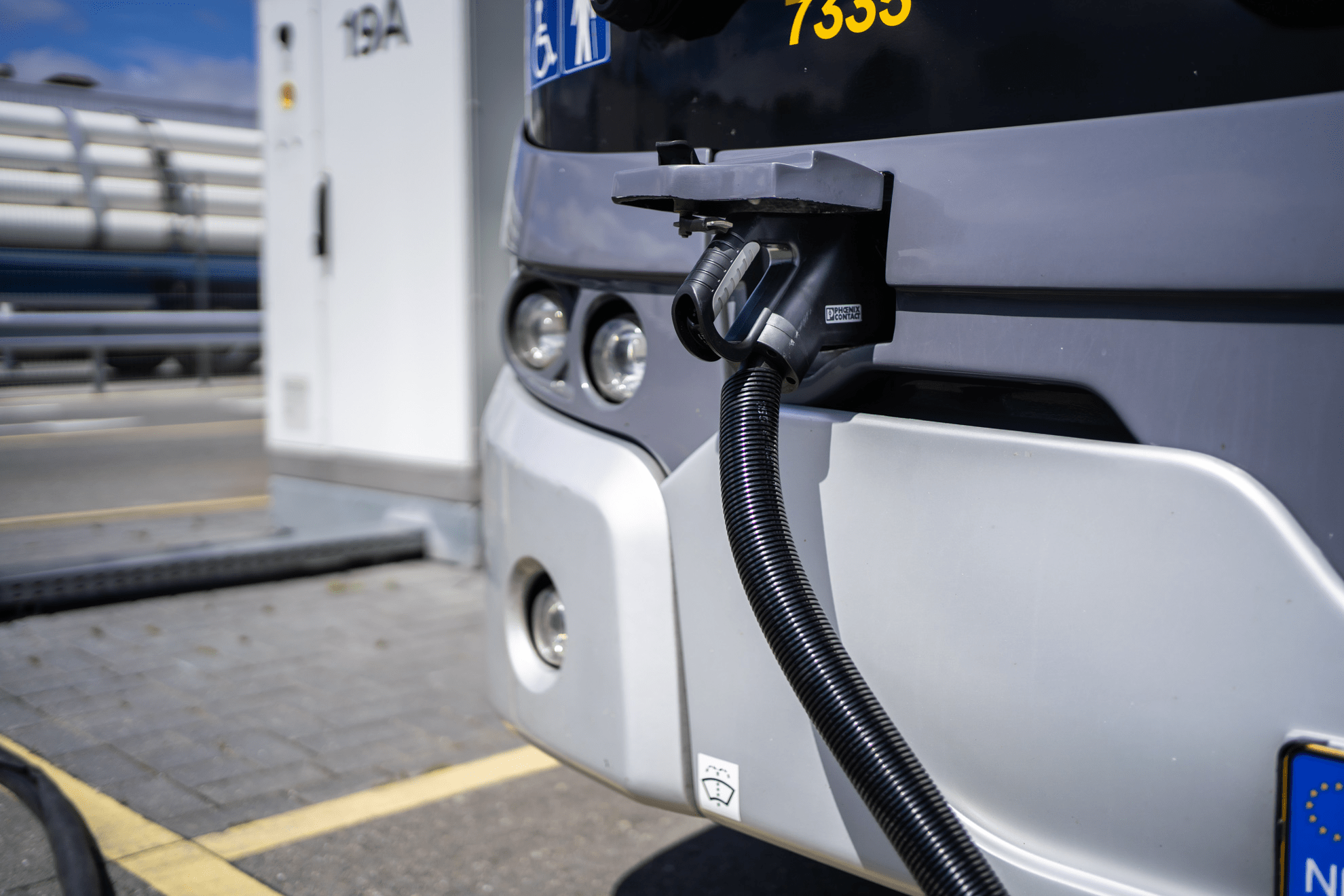 This co-operation will allow Recoy to become a key player in the optimisation of flexible energy assets, including the smart charging of EVs. It will accelerate the industry's transition towards e-mobility with OEMs, municipalities and fleet managers having greater access to renewable energy. Sources such as wind and solar will become more integrated into nations energy mix. Recoy's Real-time Optimisation Platform significantly not only reduces the total cost of EV ownership but decreases the imbalance and congestion problems our power grid faces today. Using this proprietary platform, flexible energy assets such as stationary batteries, e-boilers and EVs can be remotely controlled to balance the grid. By using sophisticated algorithms and real-time electricity prices, Recoy forecasts these assets can benefit from the increasing price volatility on the energy markets.
Michael Colijn, Group CEO of Heliox explains:
"With Heliox' mission to become the leading smart energy provider within e-mobility, we have found a partner in Recoy who will help achieve our growth ambitions. Their knowledge of energy flexibility and software-driven smart-charging solutions will allow us to unlock maximum value for our customers in today's volatile price environment."
Robert Kleiburg, Recoy's Managing Director, expands:
"Through this strategic alliance, Recoy will be part of a strong portfolio of DC charging infrastructure and stationary storage that we can optimise to unlock value for our customers. Heliox' leading position in vehicle-to-grid technology is extremely valuable for society at large, and for customers in particular. The cooperation will provide a springboard for implementing our flexibility solutions across multiple countries. In doing so, we can make a greater impact and accelerate the energy transition, together."
A priority in the upcoming months will be to identify tangible next steps and innovations in reducing the strain on national grids, cementing our independence from centralised energy sources and thereby, accelerating the energy transition.
This article was originally published by Heliox Energy.