The Madrid Municipal Transport Company (EMT Madrid) has successfully added four more municipal lines to its 100 percent electric network, meeting the operator's 2022 electrification targets.
As part of this transition, 40 electric 12-metre electric buses will run on lines 6, 60, 119 and 247 in Madrid, Spain. 23 of these buses were manufactured by Irizar, while 17 were supplied by BYD.
EMT Madrid now operates 19 fully electric routes. As a result, Madrid has more electrified bus lines than any other city in Spain, and is second only to Berlin in Europe.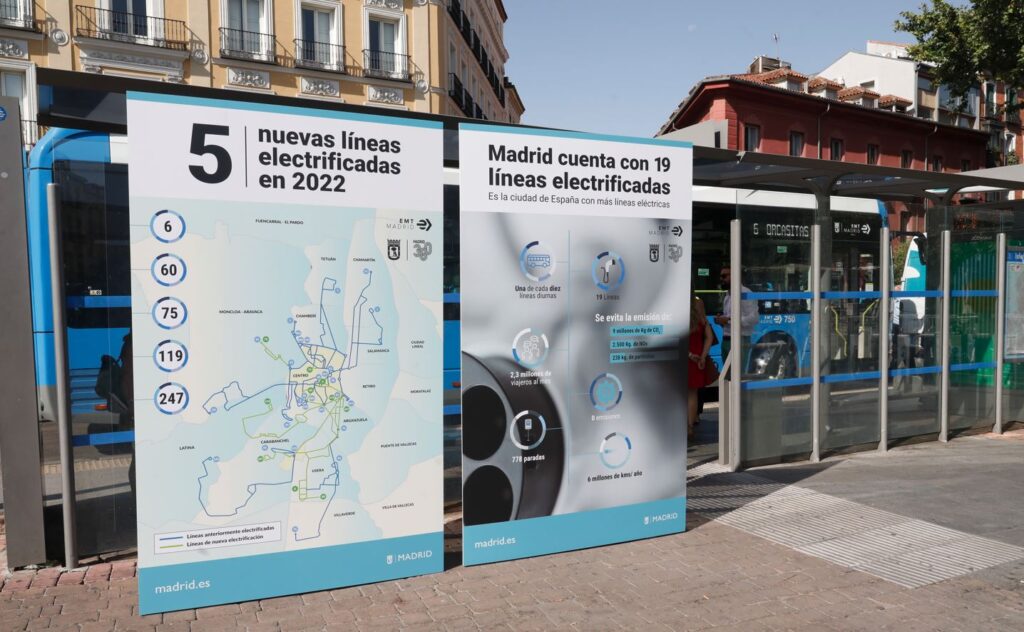 Madrid City Council is committed to transitioning the city's buses to electric power. Over 1 billion EUR is being invested as part of the EMT Strategic Plan, which aims to electrify 25 percent of the fleet by 2025.
To achieve this goal, EMT Madrid awarded its largest electric bus contract to date in May 2022. The contract is valued at 81 million EUR and will supply 150 electric buses. Upon delivery, EMT Madrid will operate 190 electric buses by the end of 2022 and 329 by the end of 2023.
The Strategic Plan also includes infrastructure projects to advance the fleet's electrification, such as the transformation of the La Elipa Operations Center to house a 100 percent electric fleet. This facility will have a capacity for up to 318 electric buses and will include a large photovoltaic installation.