EMT Madrid has announced that its first bus rapid transit (BRT) service will begin operations from May 2023.
The line will connect the neighbourhoods of Valdebebas and Sanchinarro with the Ramón y Cajal Hospital using dedicated bus lanes.
It will also use the city's first transit signal priority system, which will provide the buses with green lights at intersections.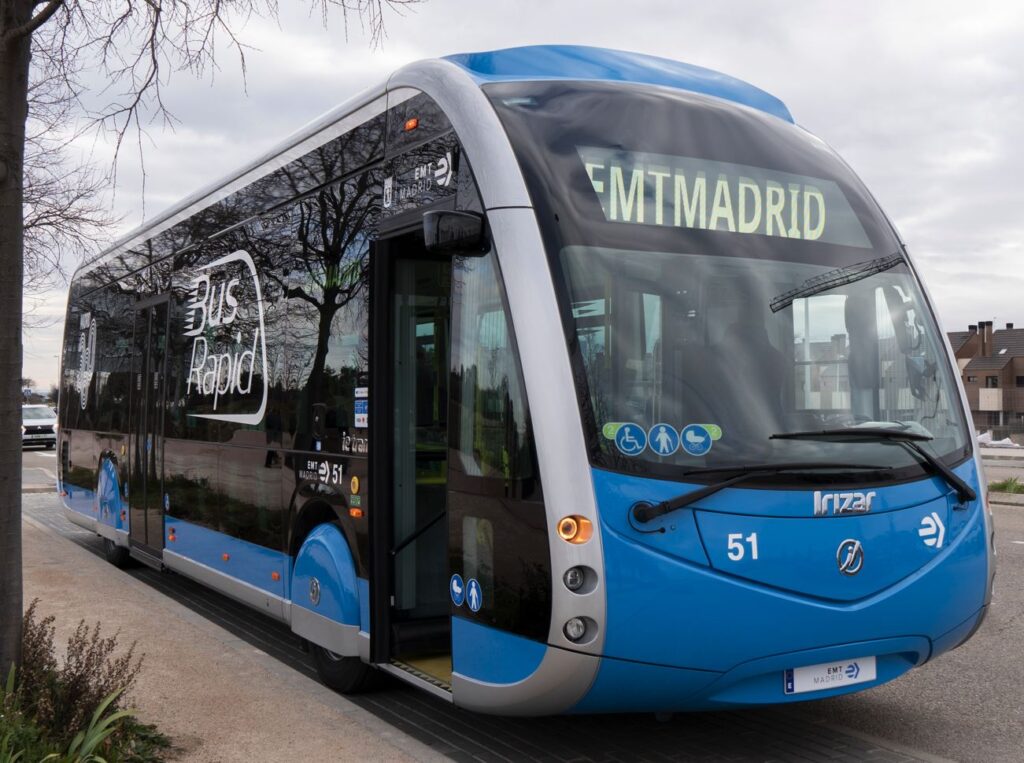 A fleet of ten Irizar 'ie tram' electric buses will operate on the 31-kilometre route. These vehicles have been designed to run on roads separated from general traffic and can carry a maximum of 100 passengers.
5.3 million EUR has been invested in the new electric buses, while a budget of 12.8 million EUR has been provided for the required infrastructure, of which 4 million EUR will be spent on transit signal priority.
The line will have a frequency of between 8 and 12 minutes during peak hours. EMT Madrid hopes that this reliable and frequent service will encourage more people to travel by bus, rather than private car.