On Thursday 2 February, Stagecoach celebrated the launch of the UK's first all-electric city bus fleet in Inverness, Scotland.
Stagecoach's Inverness fleet now consists of  25 Yutong E10 buses, which operate on all routes within the city.
Each bus can travel for a full day on a single charge before being recharged at the Inverness depot overnight.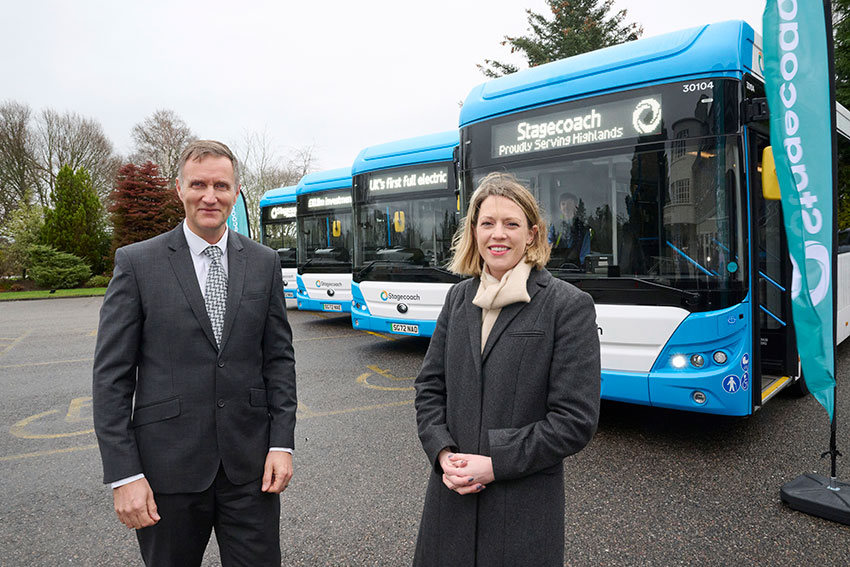 This launch comes just over a month later than initially planned. Stagecoach is also planning to launch two further fully-electric city bus networks in Perth and Dunfermline in the coming months.
"We are honoured that Stagecoach has selected our market leading single decks for the UK's first fully electric city bus network. Our tried, tested and proven product will bring a new standard for public transport due to its customer centric features, such as full air conditioning."
The new Yutong vehicles feature USB charging points at each seat, interior LED lights and contactless payment facilities.
The 10.8 million GBP investment in the new vehicles was partly funded by the Scottish Government's Zero Emission Bus Challenge Fund (ScotZEB).
"With this significant introduction of 25 new electric buses, Stagecoach is showing a welcome commitment to help meet Scotland's world leading climate change targets.
"I'm pleased that the Scottish Government has been able to support the ambitions of Stagecoach in Inverness, as part of our Mission Zero for Transport, by providing £5.8 million through our Scottish Zero Emission Bus Scheme.
"In addition to better air quality and reduced noise pollution across the city, these modern zero-emission buses will offer an improved customer experience and help more people in Inverness to choose bus."