During ITT Hub in Farnborough, Equipmake showcased its coach repower technology, which can provide an electric range of up to 250 miles.
At the event, which focuses on innovation and technology in transport, Equipmake presented a fully refitted Van Hool T917 from Westway Coach's fleet, following its recent partnership with the operator.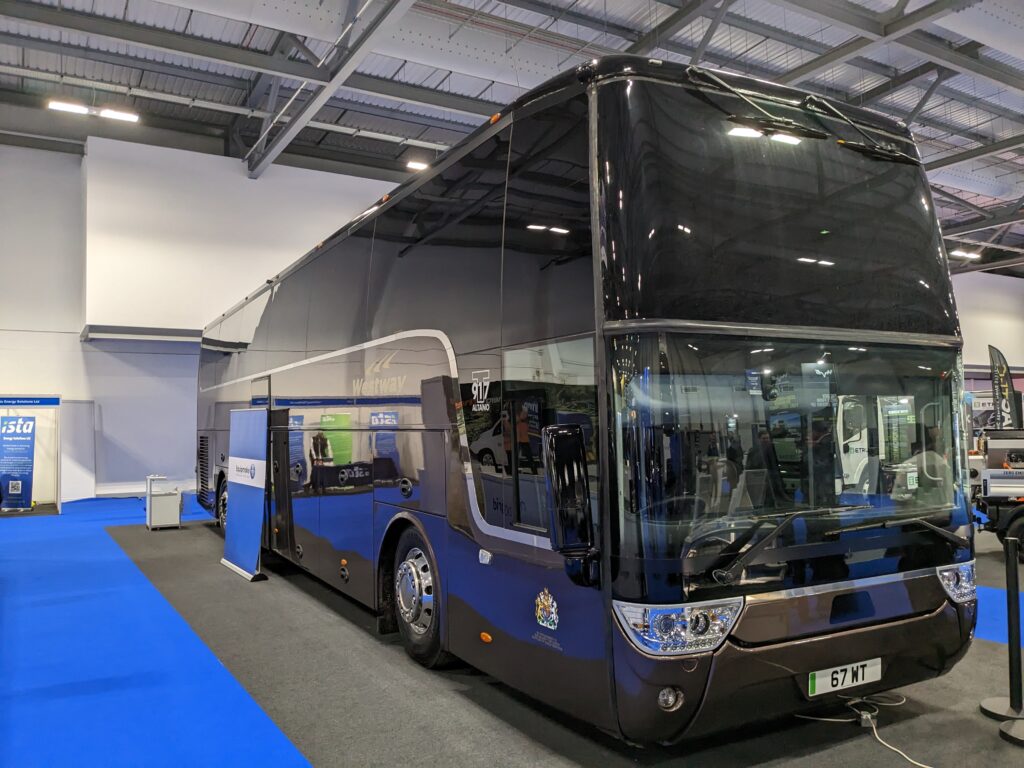 The vehicle is now powered by Equipmake's 'zero-emission drivetrain' (ZED), which can be used for the majority of coach use cases, from shorter school routes to most longer motorway journeys.
Jasmine Bishop, Head of Sales and Marketing at Equipmake, said that the company's research had revealed that 75% of all coach trips in the UK were under 250 miles in length. Meanwhile, longer journeys often include a scheduled stop at a service station, which would enable the battery to be recharged.
Importantly, Equipmake's electric conversion maintains the passenger and luggage capabilities of the original coach, which has not always been the case with previous attempts to electrify coaches due to the spatial and weight requirements of the battery technology.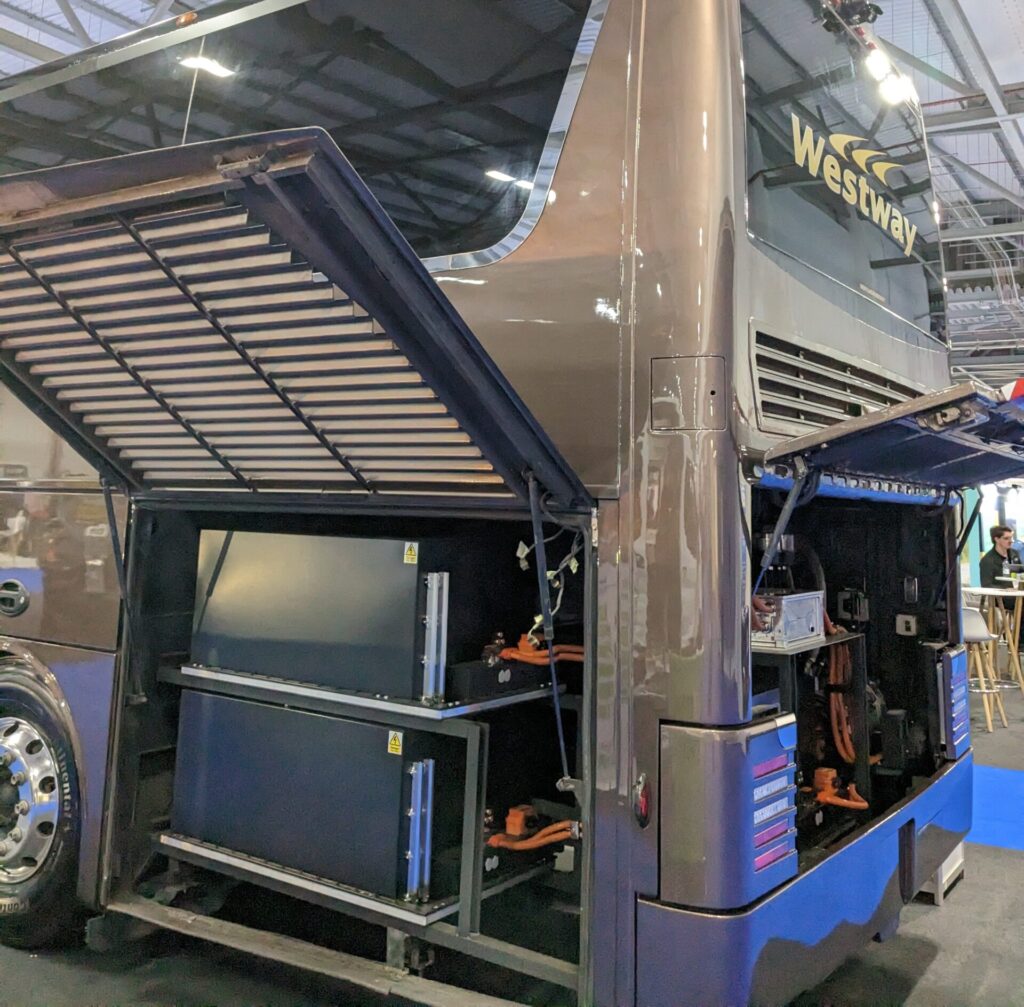 © a2b Global Media
In-service testing of the newly repowered vehicle is now set to begin in Q3, with the aim of additional Westway vehicles being repowered over the coming months.
Now that the first vehicle has been developed, additional units can be repowered over the course of a few days. This compares to manufacturing times of around a year for new electric coaches.
Equipmake said that repowering costs less than half the price of a new electric coach.
"Repowering is an important and cost-effective technology that bridges the gap between diesel and a new electric coach fleet. We can apply our in-house developed ZED to any coach, and work with a fleet customer to specify a fully electric driving range from 100 miles all the way up to 250 miles, making long distances entirely possible.
"Factor in no compromises on passenger or luggage capacity and repowering upcycles a perfectly good vehicle in the most cost-effective way, making sense for any size of fleet, while also solving the conundrum faced by operators who may only be part-way through the lifecycle of a vehicle, enabling them to transition without resorting to the financial burden of a new electric coach."