First Bus has contracted Equipmake to repower 12 of its first-generation electric buses in York, UK.
Equipmake will convert the 12 First York electric Optare Versa buses using its electric drivetrain at the company's facility in Snetterton, Norfolk.
The buses will then have a range of 150 miles in all UK weather conditions, thanks to a larger battery and efficient HVAC system.
This range will allow the buses to complete their daily duties without needing to be recharged. They can then be recharged overnight and will operate for longer during the day.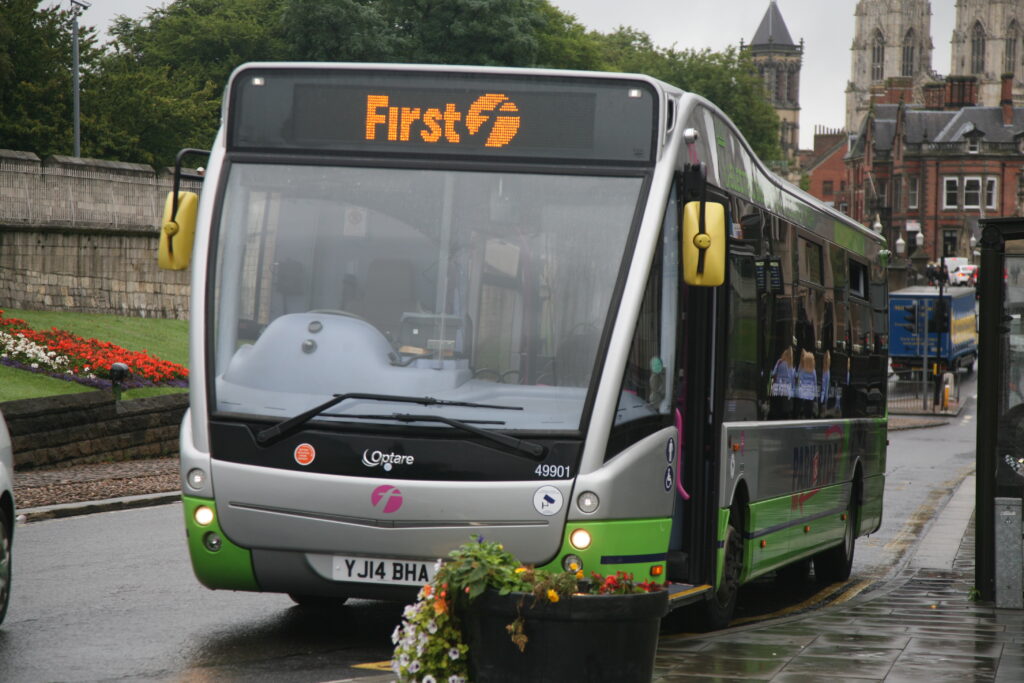 The work will also extend the life of First Bus's zero-emissions buses without the need to invest in new vehicles.
"First Bus has repeatedly demonstrated its ambition to provide zero-emission transport in the local communities that we operate in. The retrofitting of our older electric buses is another great example of how we can maximise the lifespan of a bus, beyond 15 years, and in addition, significantly reduce the embodied carbon associated with manufacturing new vehicles. This is an extension of our Zero Emission Mission 2035 target, in support of our wider commitment to setting ambitious science-based targets to achieve Net Zero Emissions."
Work is already underway to convert the first Versa bus. Following this trial, 11 more buses will be repowered over the coming months, with delivery of the first vehicle scheduled for November this year.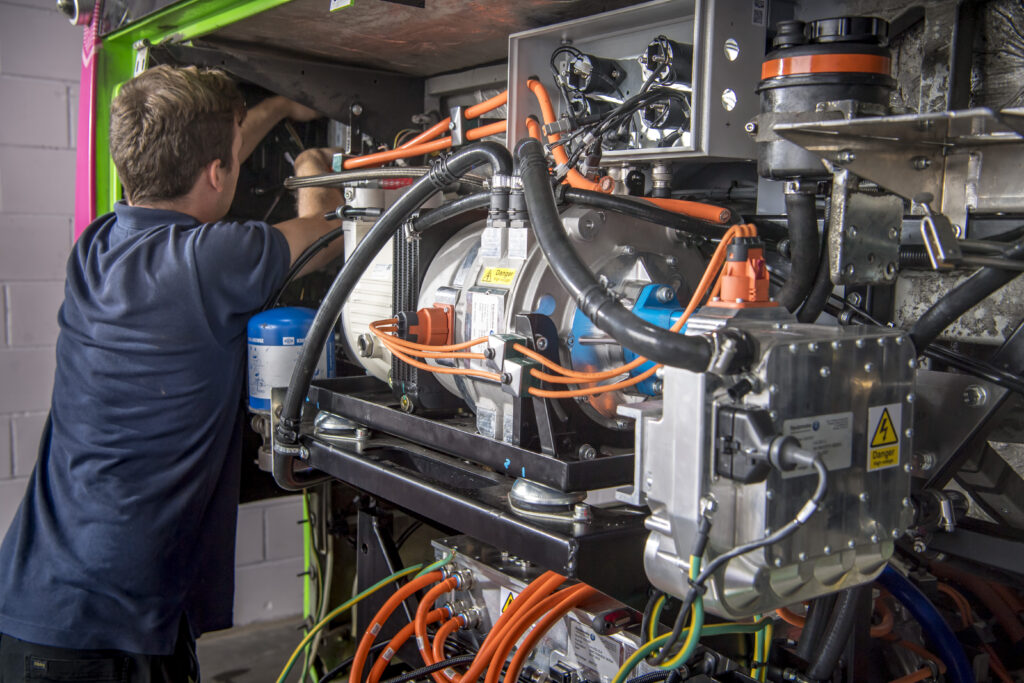 © Equipmake
Equipmake's scalable Zero Emission Drivetrain (ZED) can be applied to single and double-decker models.
Equipmake states that this repower programme has environmental and cost benefits, as each conversion costs less than half the cost of a new electric bus.
"Repowered buses represent a fantastic opportunity for operators to help accelerate the much-needed transition to sustainable mobility. Together with our new electric bus, the Jewel E, this technology can facilitate a significant reduction in air pollution across the country. We are delighted that First Bus has chosen to implement our pioneering technology in 12 of the buses in its York Park & Ride fleet. This is great news for passengers and for the people of York, who can look forward to cleaner air in their city."