Dutch operator, Qbuzz has contracted Van Hool to supply 54 battery-electric Van Hool A15LE buses for inter-city travel.
The new vehicles will provide regional passenger transport in the provinces of Groningen and Drenthe from the last quarter of 2024.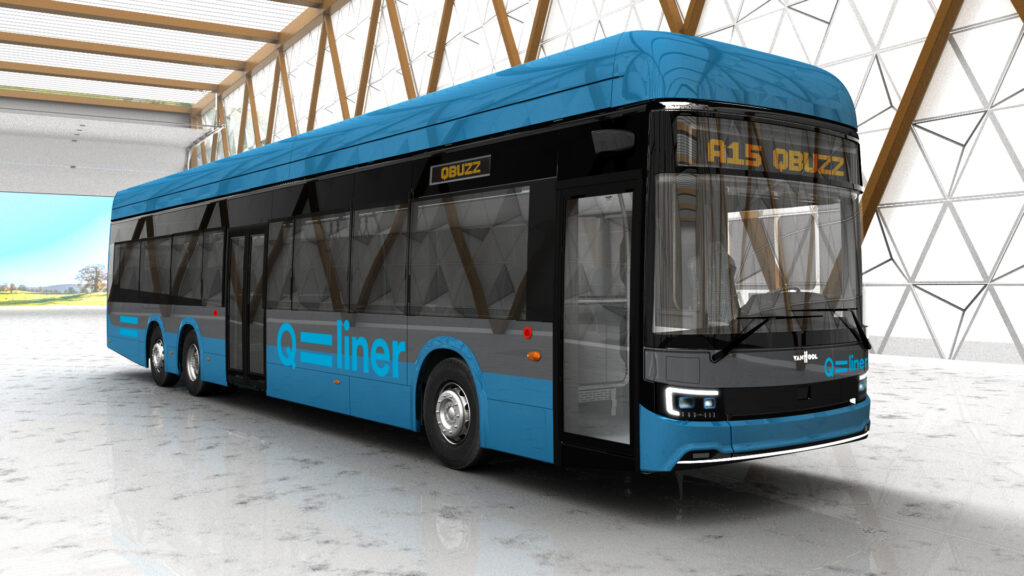 This order is in addition to Qbuzz's recent contract for up to 63 Ebusco electric buses, which will operate in the same region. However, the Van Hool vehicles will be designed for longer-distance inter-city journeys on the operator's Qliner routes.
"We were facing a major challenge when opting to replace our current fleet of Qliner buses, which have amply proved their worth. We definitely wanted to go green and so the option of a 100% zero-emission bus was quickly floated. Because of the specificity of the Qliner network in Groningen-Drenthe and its longer-distance, inter-city connections and high average speed, we opted for the long 15-metre buses with 55 comfortable seats for passengers and a large working radius."
As passengers spend longer on the bus during inter-city journeys, the new vehicles will be equipped with comfortable coach seats, seatbelts, USB charging ports, footrests, folding tables and luggage racks.
The buses will also feature mirror cameras for the driver and three information display monitors for passengers.