Sqills: Exceeding the passenger self-service expectation while transforming the rail industry.
It's a big promise to be sure, but transformation is necessary at a time when markets are liberalised and opened up to new entrants. A time when legislators are pushing for more transparency and multimodal travel planners.
At the same time, customers demand self-service tools to manage their bookings, add services, retrieve travel information, and more. Passengers want to be in control of their journey. They are already in control of their air travel, why should the rail industry be any different?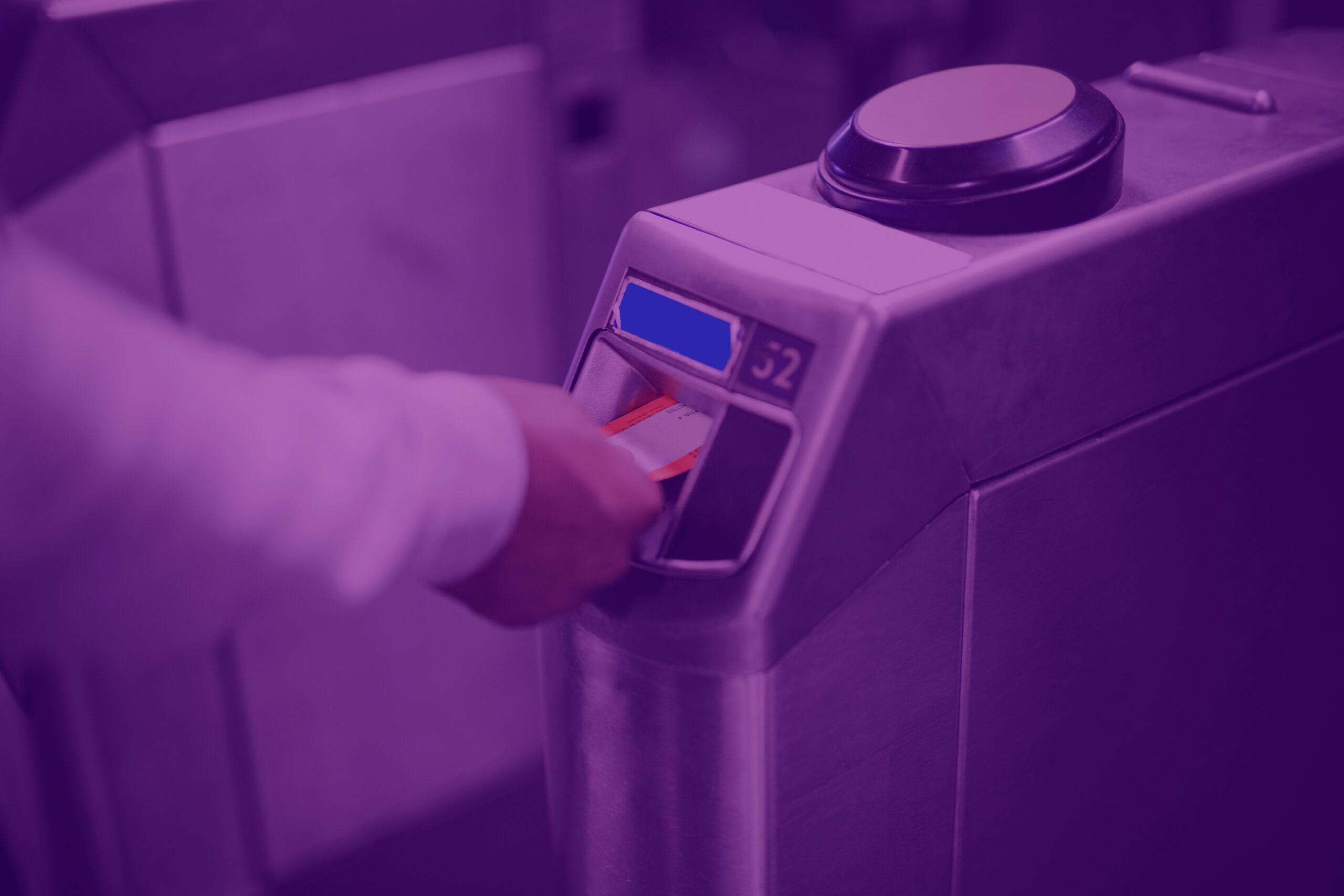 Another reason the rail industry needs to transform is because of environmental consciousness. An increasing number of customers prefer the more sustainable rail transportation option over other modes of transportation, and operators need to cater to that.
Finally, technology plays a vital role in enabling this transformation to become more customer-centric. To remain competitive and offer the best-possible customer experience, operators must consider the (long-term) feasibility that their software platform can keep up with (or preferably surpasses) the competition.
Where Do Rail/Bus Operators Stand Today?
The continued drive for customer-centricity, innovation, increased efficiency, and cost control is something almost all rail operators share. Markets may differ from one operator to another, but their needs are very similar.
Technology must empower operators to launch sales campaigns when and how they want. It has to allow them to create segmented offers, react to competitive campaigns quickly, and meet the needs of their customers.
There was a time when operators believed that having a bespoke legacy system offered them a unique competitive advantage over competitors to gain customer preference. A combination of knowledge, budget, and limited competition allowed them to achieve positive returns on their investment with these bespoke software options.
Today's consumers expect a modern, streamlined, seamless purchasing/check-in/travel experience. Keeping a bespoke system up-to-date with the constantly changing consumer demand is costly, while delaying investments imposes the risk of falling behind the competition, losing both customers and revenue.
Operators are aware of this cost-benefit comparison and as a result, Software-as-a-Service (SaaS) solutions powering market-driven propositions are increasingly preferred over bespoke software development.
Our SaaS Offering – S3 Passenger
S3 Passenger is gaining ground over bespoke customer-centric solutions. Instead of having to define business requirements, select competent vendors, manage and de-risk a complex software development process, secure scarce rail business and technology knowledge, customers choose SaaS for:
Rich customer-centric functionality. Thousands of out-of-the-box (self-service) features to manage customer schedules, inventory, prices, conditions, after-sales processes and more. With the current S3 Passenger features, we cover 95% of most tender requirements raised, out-of-the-box.
Proven technology. S3 Passenger has been in production with customers since 2011 and scores high in terms of stability, scalability, and security. It is ISO 27001:2013, ISO 9001:2015 and PCI-DSS level 1 certified.
On-going innovation. New features become available each quarter and customers can influence the roadmap to power their business innovations.
Cost-efficiency. One supplier developing a commonly used platform is more efficient than each customer building their own platform.
Competitive positioning. Operators differentiate themselves based on their unique (branded) offerings, services, and time-to-market. Technology serves as a powerful enabler, but is no longer a differentiator in and of itself.
Highly scalable cloud hosting. S3 Passenger has automatic down- and upscaling mechanisms in place to offer the best performance combined with the lowest costs.
One Product, Many Customers
At Sqills we believe and invest in collaboration with our customers. By combining customer input, market intelligence, and agile development power, each new S3 Passenger release includes new and updated features at no incremental licence cost to the S3 Passenger customer community. Together we create, innovate, and improve the S3 Passenger solution, to continuously exceed customer expectations.
Innovations Moving Forward
We are reliable and transparent. Therefore we:
Meet our customers regularly to discuss system performance and roadmap developments.
Allow customers to prioritise roadmap preferences using a story point mechanism.
Present and discuss the content of the next release to each customer once every quarter.
Discuss operational excellence (SLA reports and other details, upcoming releases).
Provide al lour customers with optional early access to newly developed features before the official release to evaluate, test and train staff before release.
Together, S3 Passenger Becomes Better and Clients Become Stronger
As more and more customers join the S3 Passenger user community, which currently consists of 30 customers, each user benefits from the ideas the others listed in our product roadmap. Today, over 80% of all new features originated from our existing customers. What proves valuable to one customer may be useful for another customer as well. This brings the most powerful concepts to life in S3 Passenger.
Did You Know?
That Irish Rail selected S3 Passenger to power their Customer First Programme starting in 2014?
That Thalys selected S3 Passenger to launch their innovative IZY service between Brussels and Paris?
That Ouibus (aka BlaBlaBus) implemented S3 Passenger to prepare themselves for more intense competition in France as a result of market liberalisation and new entrants on the market?
That OUIGO implemented S3 Passenger to realise their growth objectives?
That the Rail Delivery Group is implementing S3 Passenger for 21 train operating companies in the UK to replace the existing National Reservation Service and to improve inventory management as a foundation for upcoming innovations?
That Eurostar is implementing S3 Passenger to replace their dated legacy system?
That our partnership is rewarded with a Net Promoter Score of 78?!
Moving Forward, S3 Passenger Market Leadership
Our ambition is nothing short of market leadership. Together with our S3 Passenger customers we are committed to delivering the best-available, customer-centric, inventory, reservation and ticketing solution in the world. Innovation is in our DNA and we will continue to invest in new and better S3 Passenger features.
Together we are stronger. Join our growing community of customers.