Finland's First BYD eBuses Hit the Road in Turku
Nobina, one of Finland's and the Nordic region's principal public transport operators, has taken delivery of 43 latest-model 15-metre eBuses from BYD – Europe's and the world's leading electric bus manufacturer. The hand-over also marks BYD's presence for the first time in the Finnish bus market.
The initial deliveries form part of a total order from Nobina for 119 BYD eBuses – the largest ever in Finland – and the first time BYD's latest 15-metre model will enter commercial operations. The new fleet is being deployed on Nobina's services in the city of Turku on Finland's south-western coast. The remaining 76 BYD eBuses will be delivered to Nobina's Helsinki region operation in mid-August, with models including the new 15-metre eBus, BYD's best-selling 12-metre model, BYD's latest 13-metre variant and the company's high-capacity 18-metre articulated model.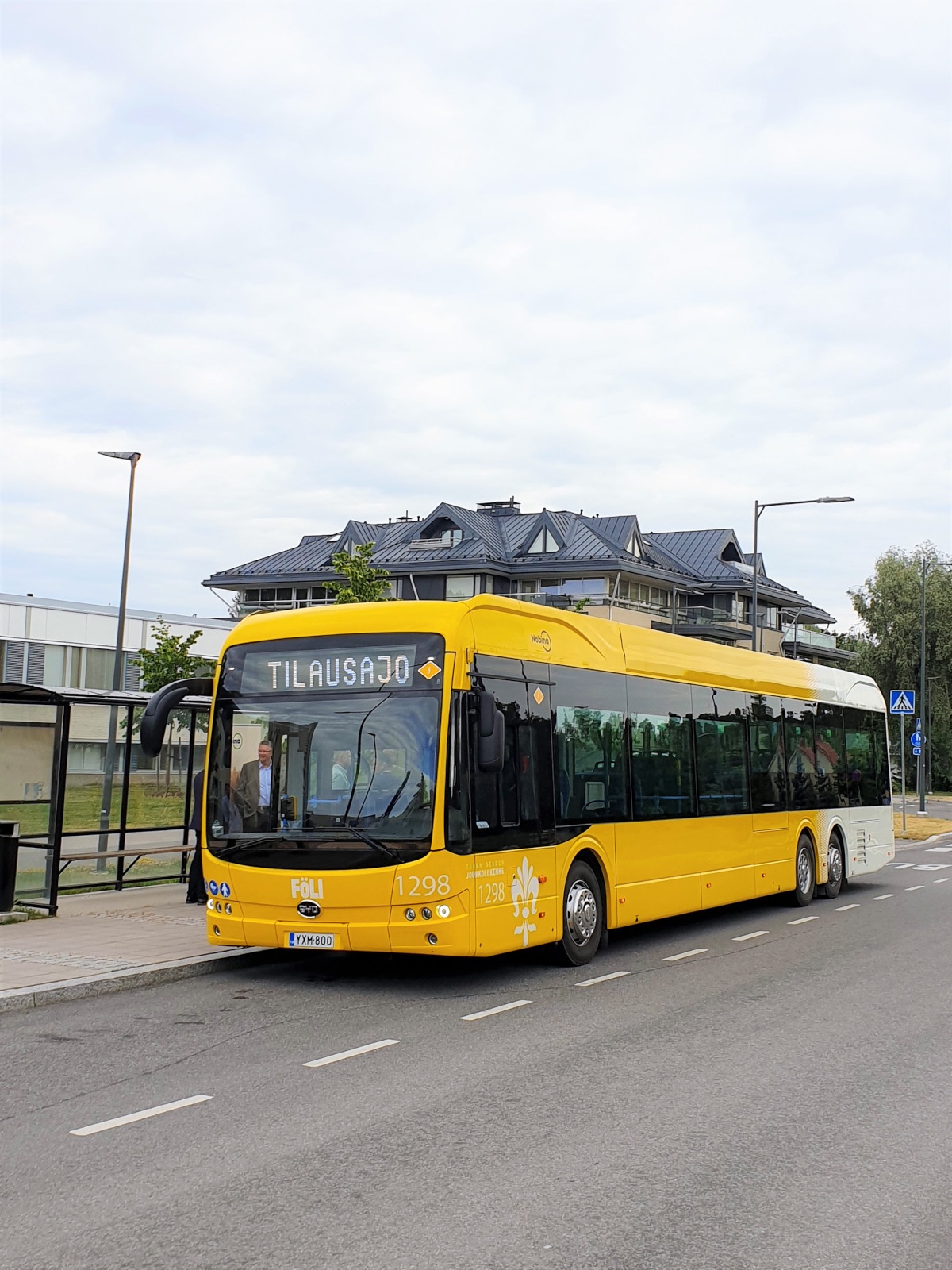 A joint Nobina and BYD team is introducing the eBus today (Wednesday, June 30th) in the neighbouring town of Naantali which will also benefit from BYD eMobility when the vehicles are deployed from tomorrow. Attending the hand-over is the management team of Nobina Finland, including Mr. Petri Auno, CEO of Nobina Oy; as well as the local Traffic Manager and the technical team; alongside Mr. Lauri Jorasmaa, Head of Public Transport Planning, Föli, part of Turku Region Traffic.
Nobina becomes the first public transport operator in Europe to take delivery of BYD's latest 15-metre, three-axle, low-entry eBus model. The vehicle offers a 47+3 seating capacity and a total passenger capacity in excess of 90. Latest generation BYD Iron Phosphate batteries deliver a single-charge range of 400km under SORT test conditions. Pre-heating for the entire saloon provides a more comfortable on-board climate for passengers and driver, while a full cabin-surround for the driver offers COVID-19 protection.