BYD Deliveries Start Ahead of Schedule in Spain's Largest Ever eBus Order
The Municipal Transport Company of Madrid, EMT Madrid has today taken the delivery of the 30 eBuses from BYD, ahead of the programmed hand-over schedule in Spain's largest-ever single order for electric buses.
The upshift in the delivery schedule is even more impressive given the many and varied restrictions on travel, shipping and other logistical complications brought about by the coronavirus pandemic.
The 30 vehicles were handed-over yesterday to the EMT Madrid at the company's Operations Center in Carabanchel, represented by Mr Borja Carabante, President of EMT Madrid and Environment and Transport Councillor of Madrid; alongside Mr Carlos Sierra, Director of Transportation Services of EMT Madrid; and Mr Alfonso Sánchez, Managing Director of EMT Madrid.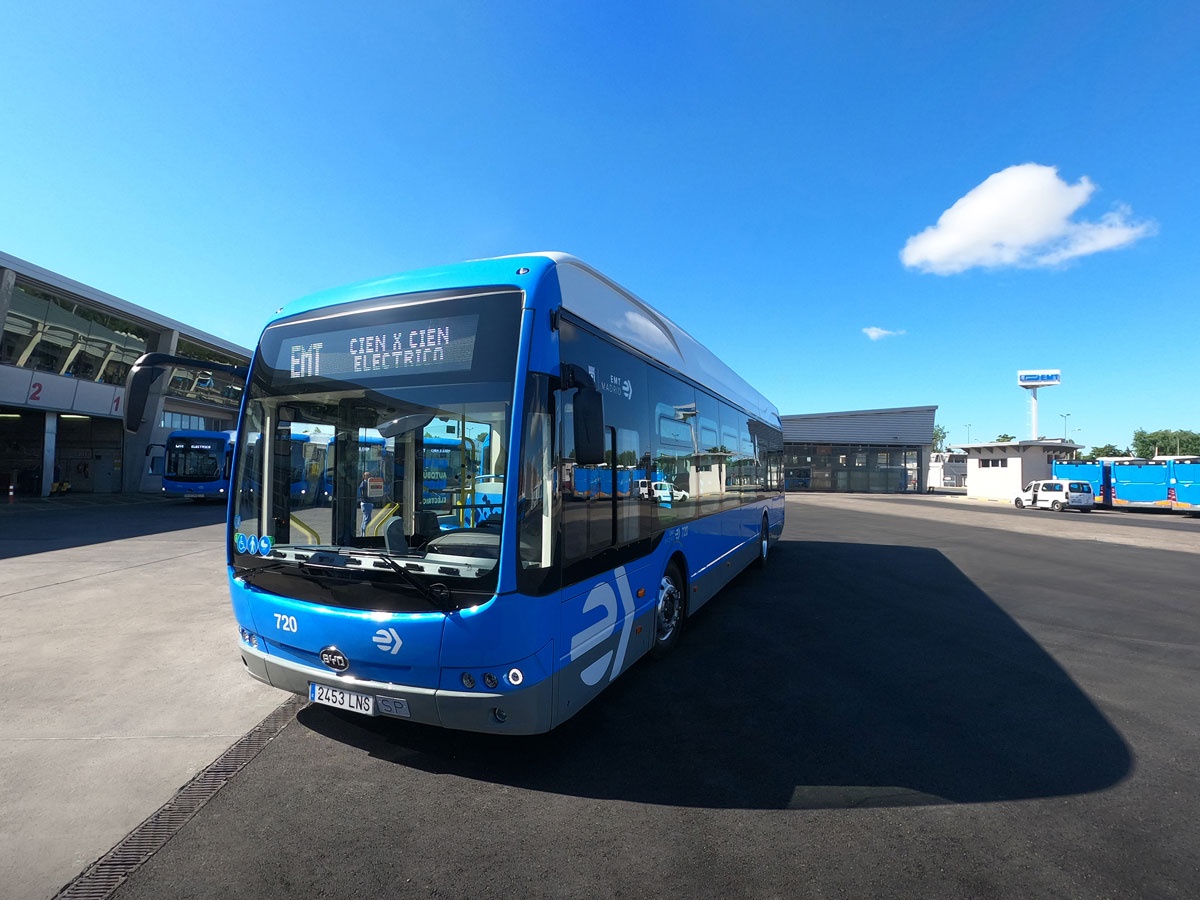 The hand-over follows an initial 15 BYD 12-metre eBuses delivered to EMT Madrid in May, 2020 – the first time BYD had supplied vehicles into the Spanish capital. Since entering service, EMT Madrid's 15-strong BYD eBus fleet has topped over 300,000 km, reducing CO2 emissions approximately by 300,000 kg.
With this year's new intake of 30 vehicles are complete, a total of 45 BYD eBuses will be in operation for EMT Madrid – one of Spain's largest Public Transport Operators with a fleet of approximately 2,000 vehicles running on a network comprising 218 routes. The BYD fleet is replacing the Madrid-based company's ageing diesel-powered buses, at the same time significantly contributing towards a cleaner environment in the city.