First Bus to Invest over £35m in Green Transport for Glasgow with Help from SULEB Funding from Transport Scotland
First Glasgow has been awarded £24.3m in SULEB funding and will deliver 126 new electric vehicles for the city
First Bus will invest a further £35.6m to accelerate low-carbon fleet ambitions
With addition of new electric vehicles, nearly 20% of the First Glasgow fleet will be electric
Low-emission progress in Glasgow demonstrates First Bus' credentials as leaders in sustainable mobility
First Bus are delighted to announce that over £59million will be invested in new fully electric and zero emission 'green transport' vehicles for the city of Glasgow. These new buses are scheduled to be introduced to the Glasgow city bus network by December 2022, thanks to a successful bid in Transport Scotland's latest round of Scottish Ultra Low Emission Bus (SULEB) funding.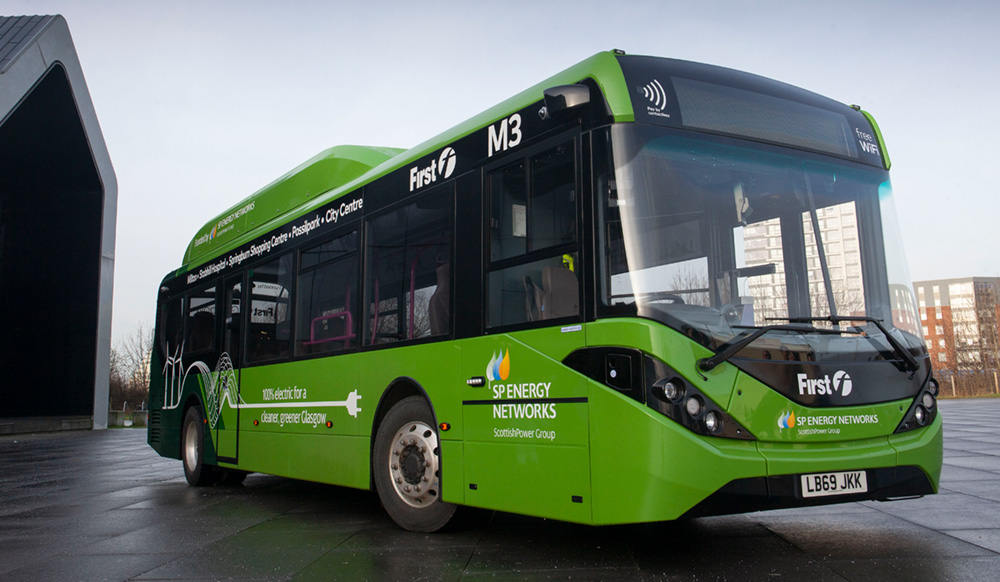 The successful bid awards First Glasgow, the city's largest bus operator, £24.3m, and First Bus has committed to spend a further £35.6m. The investment will bring a further 126 electric single and double decker vehicles to the city, adding to the 22 new electric buses that are scheduled to hit the streets of Glasgow before the city hosts the UN's annual climate change conference, COP26, this November. The addition of 126 new electric vehicles will take the total number of electric vehicles operating in Glasgow to 150, nearly 20% of the total First Glasgow fleet.
Last year First Bus announced its commitment to operating a zero-emission bus fleet by 2035, as well as pledging not to purchase any new diesel buses after December 2022. This commitment goes above and beyond current regulations, solidifying First Bus's position as a leader in the transition to a low-carbon future.