The UK government has announced that the 2 GBP bus fare scheme will be extended until 31 October 2023, and will then be set at 2.50 GBP until November 2024.
This is thanks to up to 200 million GBP in government funding to help passengers with the cost of single bus fares outside of London.
The fare cap will now run until 30 November 2024, with an increase in cost of 25% coming into effect in November 2023. At the end of November 2024, the government will then review the scheme's effectiveness and consider a policy for future bus fares.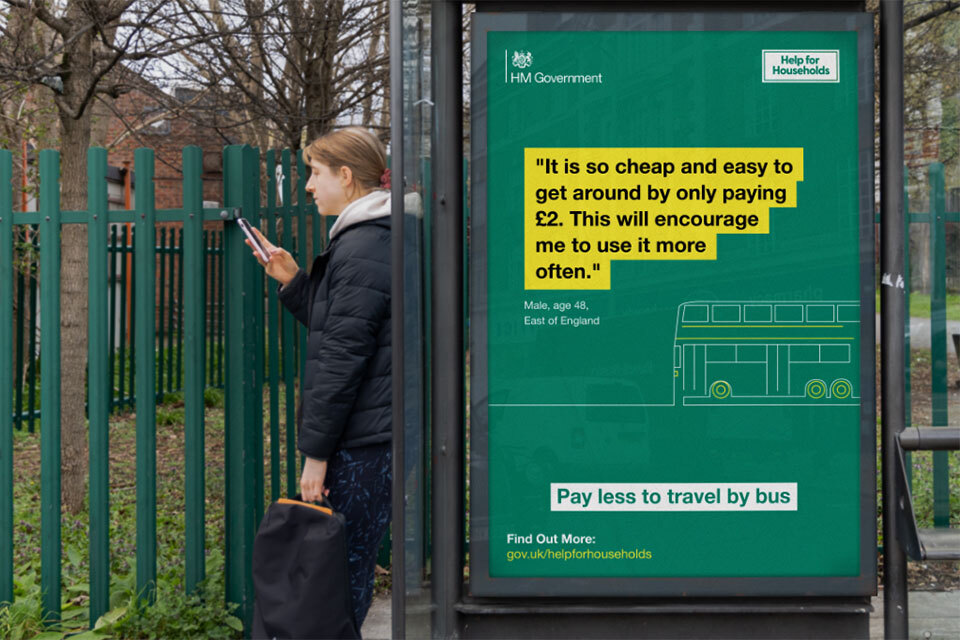 During the pandemic, bus ridership dropped as low as 10% of pre-pandemic levels. Passenger levels have now recovered to around 85 to 90%, but the extended fare cap aims to further encourage people back on the bus to help reduce congestion and emissions.
"By extending the £2 fare cap, we're making sure bus travel remains accessible and affordable for everyone while helping to ease cost of living pressures.
"Buses connect our communities and play a vital role in growing the economy; they transport people to work, take our kids to school and make sure patients can get to doctors' appointments.
"That's why we're determined to protect local routes and encourage more people onto the bus, ensuring people can get around easily and in an affordable way."
The 2 GBP fare cap was initially introduced as a temporary measure and was then extended to July 2023, prior to this announcement of a more long-term plan.
Some of the most significant savings this scheme is delivering across the country include:
Lancaster to Kendal now costs 2 GBP instead of 14.50 GBP
Plymouth to Exeter had a previous cost of 11.20 GBP and now costs just 2 GBP
Leeds to Scarborough previously cost 15 GBP and is now 2 GBP
In addition to the 200 million GBP investment in the fare cap scheme, the government is also investing 300 million GBP to support bus services until 2035.
This includes 160 million GBP for local transport authorities to improve fares, services and infrastructure, and 140 million GBP to help operators protect essential services.
"Taking the bus is the most popular form of public transport and millions of people rely on these vital services every day.
"That's why we're investing half a billion pounds to help people save money amid cost of living pressures and continue to level up transport in all parts of the country, doing our bit to help halve inflation and grow the economy."