GILLIG has announced that 45 transit agencies across the US are investing federal funding awards in its clean-energy buses.
These awards were granted through the Federal Transit Administration's (FTA) Buses and Bus Facilities and Low- and No-Emission (Low-No) Vehicle programmes, which support the upgrade and expansion of transit fleets by improving bus facilities and transitioning to cleaner vehicles.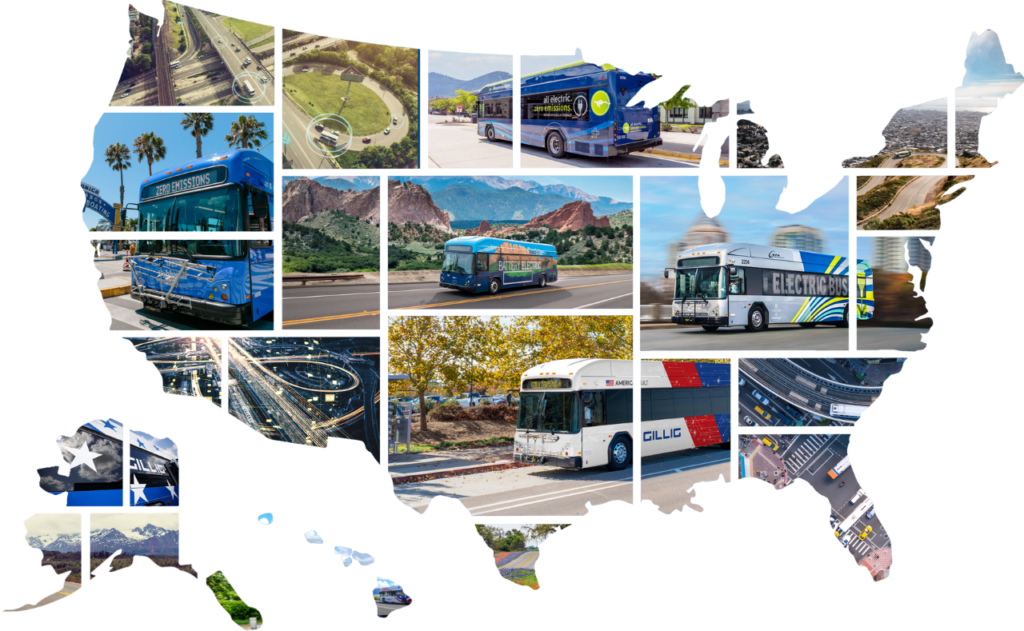 In the latest round of funding, 1.66 billion USD was granted to 150 projects across 48 states and territories. This will enable 1100 new zero-emissions vehicles to join America's transit systems, almost doubling the current number in service.
GILLIG was selected by nearly half of all bus-acquisition projects to provide CNG, hybrid-electric, clean diesel, and battery electric buses thanks to these grants.
"We are honoured to be the trusted partner for each of these awarded agencies, and we look forward to celebrating the impact these new buses will have in their communities. GILLIG buses have long set the standard of quality and reliability for American public transit. This historic funding will allow GILLIG and our partners throughout America to shape a greener, cleaner future of our nation's public transit systems."
Around half of GILLIG's partnerships are using Low-No funding to purchase GILLIG's zero-emissions Gen3 battery electric bus.
This model is built on the same platform as previous generations but now has a battery capacity of up to 686 kWh, offering a 32 percent increase from previous models to eliminate range anxiety.
This advancement in capacity and range is a result of GILLIG's new partnership with the modular lithium-ion battery manufacturer AKASOL.
The Gen3 model also has increased compatibility with depot and opportunity modular charging solutions, including plug-in, overhead conductive and wireless inductive charging options.