Five electric buses are entering service in the district of Dithmarschen in Germany, launching the transition to a bus fleet that is zero-emission at tailpipe.
The buses, manufactured by Autokraft GmbH, have a range of ~250km and are equipped with the latest requirements. For example, they are low-floor vehicles with USB connections at all seats; designated spots of people with reduced mobility; open spaces for those travelling with a wheelchair, push chair, e-scooter or bicycle; illuminated stop buttons that feature braille; air conditioning; video surveillance; free Wi-Fi and a turn assistant.
"In addition to the ongoing expansion of the public transport offering, the district of Dithmarschen is setting another clear sign for public transport, climate protection and the transport transition with its transformation to electric technology. The modern and emission-free buses are to excite passengers. This is the best argument to use public transport more often and to contribute to protecting the climate in everyday life in a convenient manner. That's why the district council made this decision."
The necessary charging and maintenance infrastructure is currently being established in Heide and Meldorf.
The electric buses can be put on the road thanks to the funding notices through the federal funding projects 'Promotion of the Acquisition of Electric Buses in Public Transport' of the Federal Ministry for Economic Affairs and Climate Action (BMWK). In addition, 50 per cent of the required infrastructure was approved by Wirtschaftsförderung und Technologietransfer Schleswig-Holstein GmbH (WTSH) on behalf of the state as part of the funding programme 'Charging Infrastructure for Electric Vehicles'. About 80 per cent of the additional costs compared to diesel vehicles are covered by the BMWK funding. The remainder is covered by the district.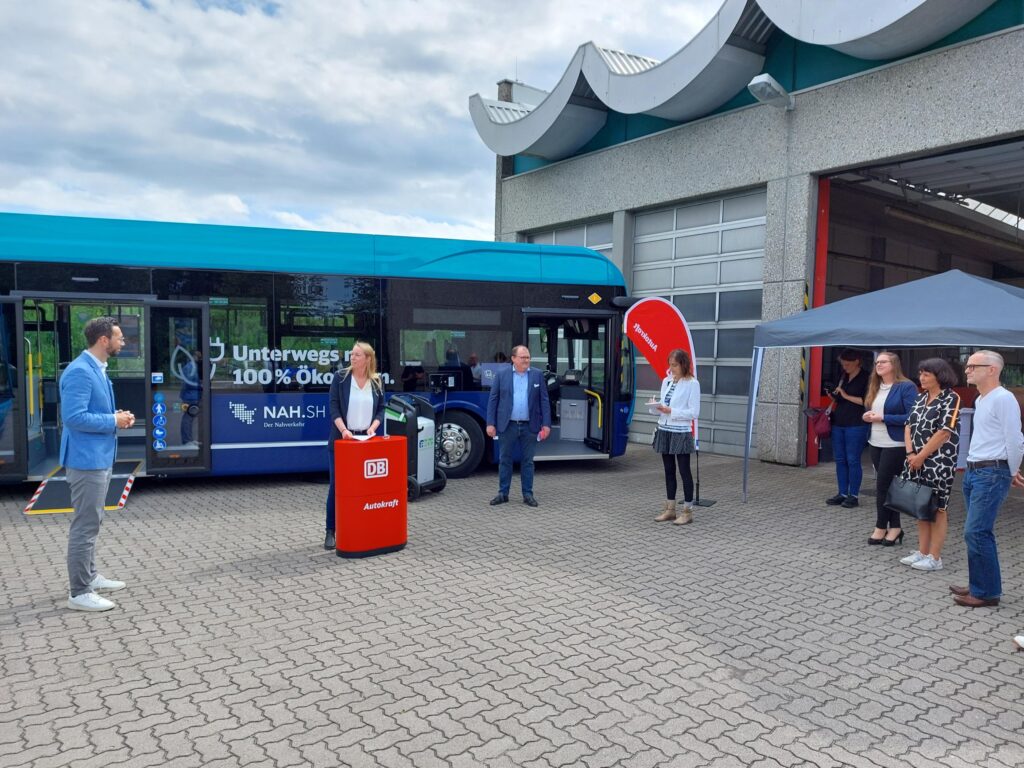 Deutsche Bahn (DB) is pushing ahead with electric mobility in Schleswig-Holstein. With the deployment of a total of 22 electric buses in Schleswig-Holstein, five of which are in the Dithmarschen district, the environmentally friendly and resource-saving bus fleet of the DB Regio subsidiary DB Regio Bus Nord GmbH/Autokraft continues to grow. The first buses have already been in operation in Eutin since February and went into service in Bad Segeberg and Sankt Peter-Ording in spring. With Heide/Meldorf, the other five buses are now in regular service.