Thanks to government funding, Transdev has announced that it will procure up to 460 greener buses in the next few years to accelerate its transition to a zero-emission fleet in Germany.
The federal funding will enable Transdev to procure up to 314 battery-powered buses, 40 fuel cell buses and 110 biomethane-powered buses to operate in Germany by 2025.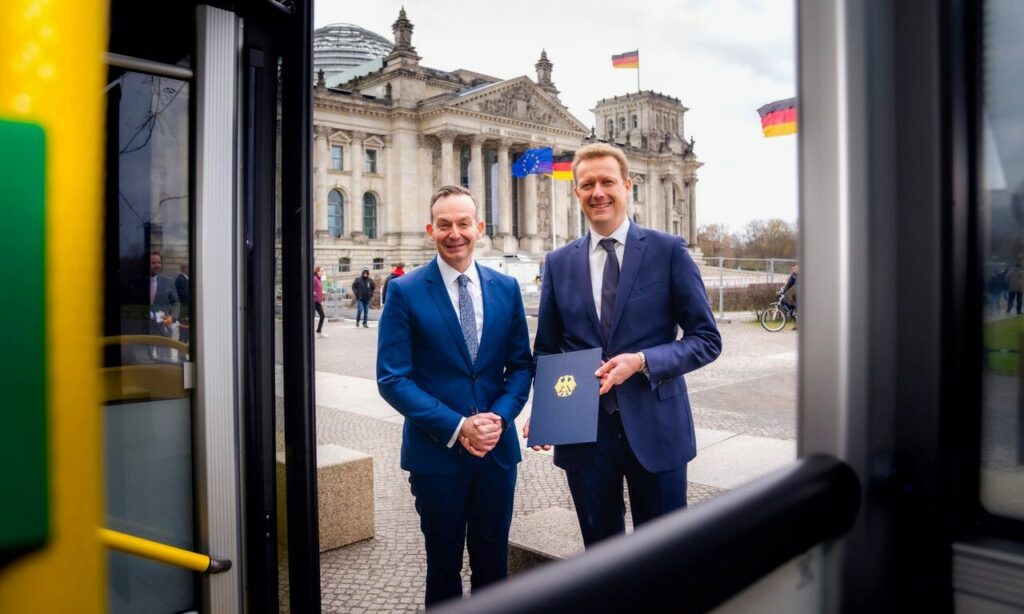 Transdev currently operates around 3,200 buses in public transit in Germany, including 40 electric buses.
"We are very happy and at the same time grateful that the federal government is supporting us in our efforts for more climate protection and the use of climate-neutral vehicles in public transportation. This is a huge boost for the mobility revolution in Germany, and we are happy to make our contribution."
In April 2022, German Transportation Minister Dr Volker Wissing granted 600 million EUR (511m GBP | 613m USD) in funding for bus companies in Berlin.
A total of around 1,700 buses will be procured with this funding, of which around 1,400 will be battery-electric buses, 150 will be fuel cell buses, 50 will be trolleybuses and 100 will be gas-powered buses. Government funding will also contribute towards the associated maintenance and charging infrastructure for these vehicles.
"In the future, 1,700 climate-friendly, quiet, state-of-the-art buses will be on the road throughout Germany – and will be the driving proof that modern mobility is a benefit for citizens, the climate and the economy. Our goal is to have 50% of city buses on the road with alternative, climate-friendly drives by 2030. I'm pleased that the transportation companies are tackling this major challenge together with us."