Golden Dragon Electric City Buses to Arrive in Bulgaria for Operation
On November 7, workers on Golden Dragon's production lines in Haicang Dist., Xiamen, were working against the clock to assemble a batch of 12-meter electric city buses, which will soon be scheduled to arrive in Bulgaria for operation.
According to sources, Bulgaria placed its first order of 18 units 12-meter electric city buses on Golden Dragon this year, marking a new milestone for the bus maker's expansion in the east European market.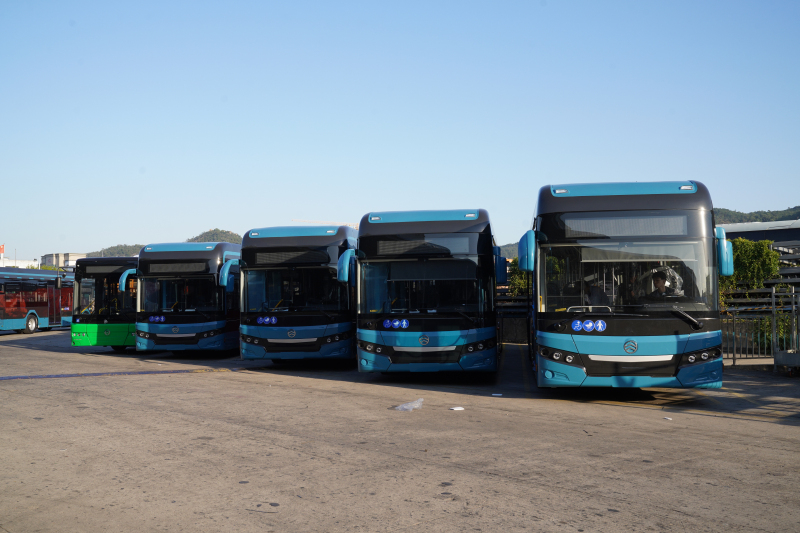 With a number of customized features, Golden Dragon 12-meter electric buses made for their customer in Bulgaria are much easier to maintain. By introducing the latest CMF design concept, the bus create a much more comfortable traveling and working environment for passengers and bus drivers.
Thanks to the introduction of light-weight materials, the electric bus achieves higher energy efficiency. It is equipped with a host of advanced technologies, including ECAS, EBS, drivers' alarming system, etc. Passengers can press the button on each row of the seat as well as on the handrail to stop the bus and get off. In addition, the bus has a special boarding ramp, which provides great convenience for those wheel-chair-confined passengers.