Golden Dragon ASTAR Mini-Buses Provide the Last Mile Travel Conveniences for Passengers
According to China's Outline for Building a Leading Transportation Nation, great efforts have been and will continue to be made in addressing problems related to urban residents' last mile transportation. Governments at various levels are urged to introduce more mini-buses on the road and bus makers are pushed to develop more efficient mini-buses to suit the market's growing demand. Guangzhou, Fuzhou, Xiamen and other major cities across China have all taken concrete actions to put mini-buses on their road.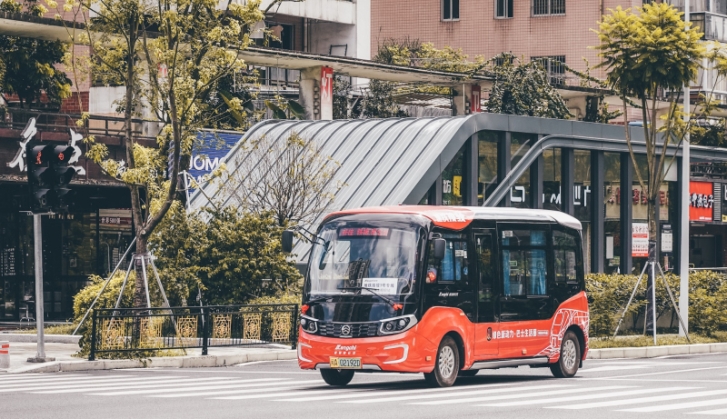 In 2017, Golden Dragon officially revealed a new electric mini-bus model, ASTAR to the market. Measuring six-meter in length and two-meter in width, ASTAR is extremely agile and maneuverable. Moreover, it achieves higher energy efficiency and help cities cut their carbon emissions.
Since its debut, ASTAR has made its way to Zhejiang, Guangdong, Jiangsu, Shaanxi, Fujian, etc., becoming an indispensable part in many people's daily life. In Fuzhou, ASTAR electric bus is equipped with 10 seats and can load 24 passengers at its maximum. Currently, it works on 12 mini-bus routes across the city and provide more travel conveniences for over 280,000 passengers each month who have to travel between their homes and metro stations.
Xie Qianhui, General Manager of Fuzhou Kangchi Bus Service Co., Ltd., said:
"Compared with the 8.5-meter bus, ASTAR not only helps us cut purchasing costs by 330,000 RMB, but also reduces our operation costs significantly."
In Longgang, Zhejiang Province, a total number of 40 units ASTAR electric buses are crisscrossing the city. Working on four mini-bus routes, they connect the city's commercial areas, residential communities, schools, and markets of farm produce. Residents can easily get the bus services by simply waving their hands.
In Xiamen, residents can order ASTAR transportation services on their smart phones, which greatly saves people time. Thanks to 5G technologies, ASTAR electric buses work on demand, greatly enhancing its efficiency.
As Golden Dragon's second generation autonomous driving bus, ASTAR reaches L4 autonomous driving and is able to perform a number of demanding tasks, including avoiding barriers, planning route, overtaking other vehicles, autonomous parking, etc.
Having won China's first operation permit for autonomous driving buses, ASTAR autonomous driving bus has also successfully made its way to Wuzhen (Zhejiang), Wuxi (Jiangsu), Pingtan (Fuzhou) and Longlingshan (Wuhan) as well as overseas markets (Israel, etc.) for operation.
This article was originally published by Golden Dragon.