Hitachi Energy has won a contract from Berliner Verkehrsbetriebe (BVG) to supply its Grid-eMotion Fleet smart charging infrastructure to help electrify Berlin's bus fleet.
This smart charging solution will accelerate sustainable mobility in Berlin and help the city reach its goal of operating a zero-emission bus fleet by 2030.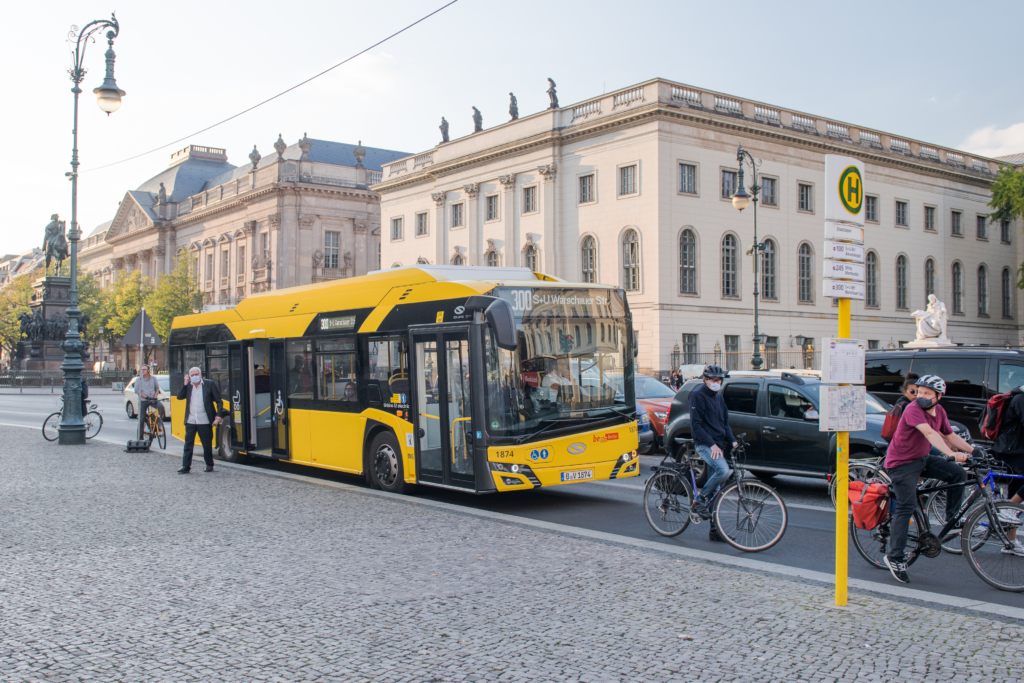 Hitachi Energy's Grid-eMotion Fleet grid-to-plug charging infrastructure technology will be integrated into BVG's next two bus depot conversions as part of its bus electrification programme.
The Grid-eMotion Fleet's smart charging infrastructure requires less equipment than competing systems, which results in a small footprint, lower operating and maintenance costs and higher reliability. Typically, Grid-eMotion Fleet requires 60 percent less space and 40 percent less cabling than alternative charging systems.
The compact and robust solution is therefore ideal for bus depots in densely populated urban environments such as Berlin, where space is limited and flawless charging is necessary to ensure buses run on time.
The solution allows buses to connect to the distribution grid and DC charging infrastructure with charging points and smart charging systems. Hitachi Energy will perform the engineering work to install and service the entire solution in BVG's depots.
"We are delighted to help the City of Berlin in its transition to quiet and emission-free transportation and a sustainable energy future for the people of this iconic capital. We feel the urgency and have the pioneering technology and commitment to advance sustainable mobility, thus improving the quality of life of millions of people."
Hitachi's Grid-eMotion Fleet system consists of two aspects — Fleet and Flash.
Grid-eMotion Fleet is a space-saving grid-to-plug charging product that can be installed in new and existing bus depots and can be scaled flexibly as a fleet grows.
Meanwhile, Grid-eMotion Flash enables operators to flash-charge buses within seconds at passenger stops and fully recharge buses within minutes at the route's terminal, without interrupting the bus schedule.
Both products are equipped with configurable smart charging digital platforms that can be embedded with fleet and energy management systems.