Hong Kong's first double-decker electric bus has been officially unveiled as part of Bravo Transport's #MissionZero campaign.
The electric double-decker bus has a 450kWh battery, with an estimated range of over 200 kilometres. It was manufactured by Wisdom (Fujian) Motor Co. Ltd and has undergone all testing and inspection procedures.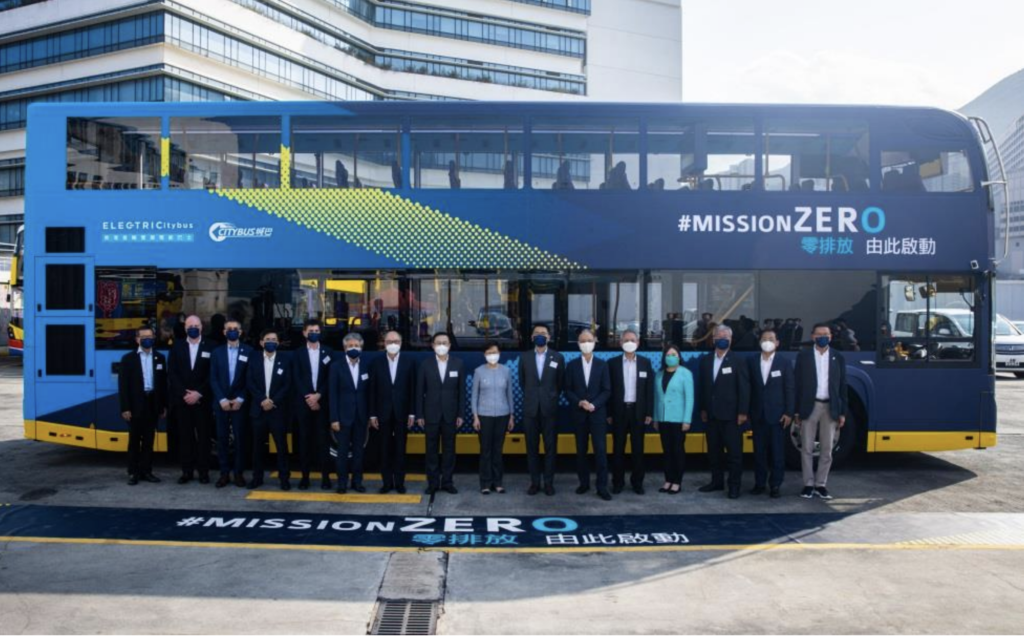 "We are very proud to be the first operator of an electric double deck bus, which is the core of public bus operations across our city. Effecting a transition to zero emission has been part of our vision since acquisition of Citybus and New World First Bus almost two years ago. The introduction of this first electric double deck bus signifies our dedication to a carbon neutral future for the benefit of Hong Kong."
The zero-emission vehicle can carry up to 113 passengers, with 79 seats. Its launch advances Bravo Transport's goal of operating a full-fleet of zero-emission buses by 2045.
Meanwhile, Alexander Dennis Limited recently announced it will supply Hong Kong's largest bus operator, KMB with 10 electric double-decker buses in 2023. As double-decker buses are an integral part of Hong Kong's public transport network, these efforts are critical for the region's transition to carbon neutrality.