Alexander Dennis Limited (ADL) has announced it will build an initial 10 electric double decker buses for Hong Kong operator Kowloon Motor Bus Company (KMB).
The zero-emission Enviro500EVs will be ADL's first electric double decker buses in the Asia-Pacific region.
ADL will deliver 10 battery-electric double decker buses to KMB in 2023. Each of the Enviro500EVs will be able to carry up to 130 passengers, ensuring capacity is maintained for Hong Kong's busy bus services.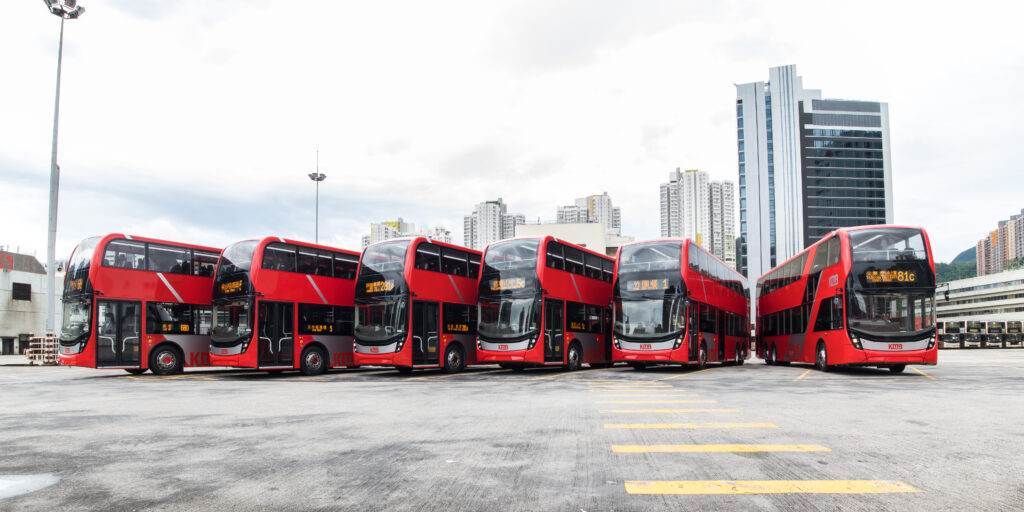 "We are delighted that KMB is continuing its commitment to innovation by choosing ADL for the development of an electric double decker that will meet Hong Kong's demanding operational requirements, which are among the toughest in the world. With the next generation of electric bus technology, fully integrated by our own engineers, we are now in a position to deliver a zero emission solution for Hong Kong's world class transport system."
ADL has partnered with KMB for more than half a century, bringing developments such as vehicle air-conditioning and low-floor access for three and two-axle double deckers to the Hong Kong market. Prior to supplying these electric models, ADL also pioneered KMB's adoption of hybrid drivelines.
KMB currently operates on over 400 routes with a fleet of around 4,000 buses, most of which are double deckers, including more than 2,500 diesel-powered ADL Enviro500 buses.