The Indianapolis Public Transportation Corporation (IndyGo) has celebrated the start of construction for the bus rapid transit (BRT) Purple Line.
The 15.2-mile project will connect Indianapolis to the City of Lawrence, giving Indianapolis residents and commuters a public transit travel option.
The line is expected to open for service in 2024 and aims to make commuting more convenient. IndyGo will offer a fast, frequent electric-bus service along the route, providing better access to work, education, healthcare and entertainment.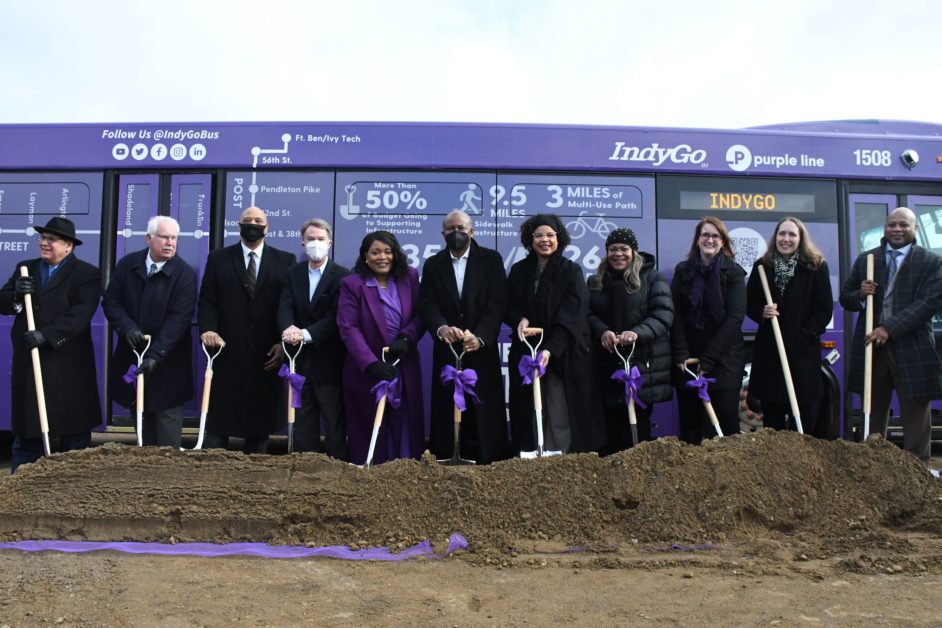 "The start of Purple Line construction symbolises the beginning of new opportunity and growth for an entire community. We know this project will bring unprecedented renewal and phenomenal transformation as residents take advantage of the opportunity to move forward faster."
The Purple Line is IndyGo's second BRT system, providing frequent, reliable and comfortable transport. Decision-makers opted for a BRT system over light rail in part to the much smaller initial costs. During peak service, a Purple Line rapid transit vehicle will arrive at each station every 10 minutes.
Features such as pre-board ticketing are designed to enable passengers to board the bus quickly, while bus lanes and signal priority at busy intersections will allow the service to remain rapid and reliable.
"Connection and enhanced mobility are key for our city and its residents' success. The Purple Line will take IndyGo's bus rapid transit network to the next level and set an example for the nation on what's possible when you put the community and riders first with faster, innovative, zero emissions transit. I'll continue doing all I can in Congress to help IndyGo expand and reach more Hoosiers."
Bus stops along the route have been designed to ensure a convenient experience. The Purple Line's new rapid transit stations will feature digital screens displaying real-time arrival information and level station access in accordance with the American Disabilities Act. Wind screens and drip-free roof eaves will also offer weather protection.
For safety and security, the boarding areas will be well-lit and equipped with security cameras and emergency phones.
"The City of Lawrence is greatly looking forward to this project's completion. Economic development often follows rapid transit. With the launch of this project, IndyGo's Purple Line will be increasingly important to our city's continued growth."
The Purple Line is also a significant infrastructure project, with more than half of the budget addressing road conditions and pedestrian facilities.
As transit riders start and end every trip as pedestrians, the Purple Line project includes sidewalk construction and improvements, upgraded curb ramps, new crosswalks, and new pedestrian signals.