Letenda has unveiled a new zero-emission electric transit bus, Electrip, designed specifically for Canadian winter conditions.
The Electrip is the first Letenda model and has been entirely engineered in Quebec, leveraging sustainable technologies to provide full electric propulsion.
The 9-metre bus can transport 45 people, with 24 seated passengers, and has the capacity for up to 6 wheelchairs.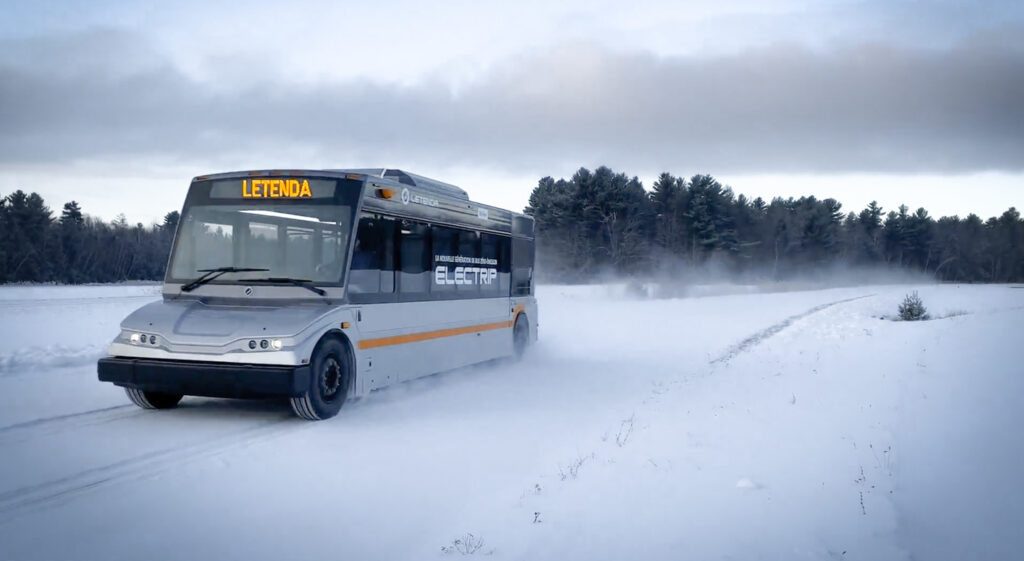 "We are proud to present the Electrip, an electrically powered city bus designed to withstand winter temperatures. The Electrip is perfectly suited for transportation companies wishing to reduce their environmental impact and optimise their operations while moving towards sustainable mobility."
In designing the Electrip, Letenda focused on energy efficiency to ensure the vehicle's reliability during winter conditions. The bus is manufactured with thermal insulation and offers heated surfaces and radiant heat flooring to combat low temperatures.
The project was financially supported by the Ministère de l'Économie et de l'Innovation du Québec, the Ministère de l'Énergie et de Ressources naturelles du Québec, and the National Research Council of Canada.
"The electrification of Quebec's economy is a priority for our government, particularly in the area of transportation. With the launch of its zero-emission city bus, Letenda is demonstrating that Quebec has all the expertise needed to excel in the commercial electric transportation sector. It is with such achievements that we will be able to build a successful ecosystem in the battery, commercial electric vehicle, battery recycling and green energy sectors."