Official UTAC assessments have revealed that Wrightbus's rapid-charge StreetDeck Electroliner is currently the world's most efficient double decker battery-electric bus.
UTAC's ZEMO-accredited Ultra Low Emission Bus (ULEB) test demonstrated that the StreetDeck Electroliner consumes 0.69kWh of energy per kilometre. This is around half the energy consumed by its closest battery-electric double decker UK rival.
UTAC conducts the ULEB tests on a 4 wheel dyno rolling road using the UK Bus Drive Cycle, which is designed to mirror inner city, outer city, and higher-speed intercity driving.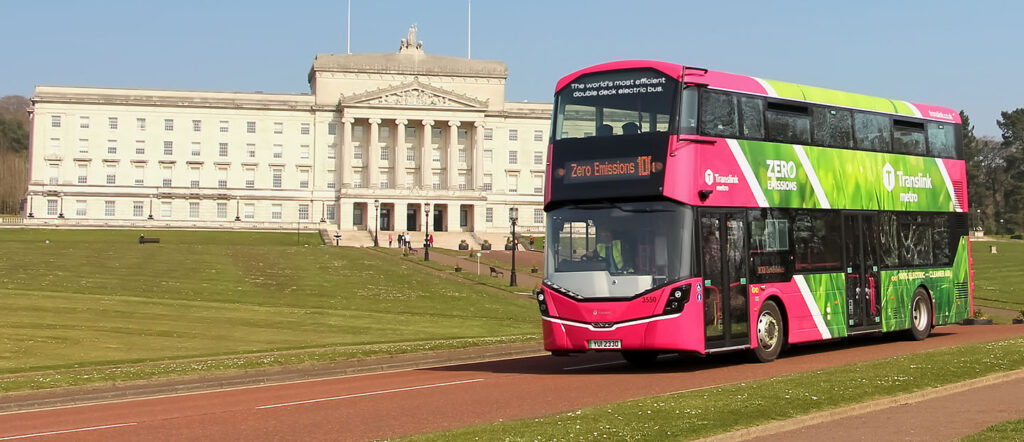 "It's phenomenal news that the StreetDeck Electroliner has officially been shown to be the world's most efficient BEV bus. We've always known that we had a market-leading product so to have it proven at UTAC is incredibly satisfying. Wrightbus has the best brains in the business when it comes to technology and our StreetDeck Electroliner puts us squarely at the front of the pack. We haven't weighed the bus down with a high battery volume just so we can say it's got the most power or range; instead, we've made it the most efficient vehicle on the road by combining optimum power with a class-leading rapid charge, meaning our electric bus spends more time on the road than any other."
Energy savings compared to the equivalent StreetDeck Ultroliner ultra-low diesel bus mean that over a distance of 80,000 kilometres, the StreetDeck Electroliner is 14,500 GBP cheaper to run each year.
The Electroliner's battery pack delivers 454kWh and offers a 200-mile range on most rural and urban routes. Each vehicle can be fully recharged in 2 hours 45 minutes.
These energy-efficient battery-electric buses have been in operation in Belfast since March 2022, when Wrightbus delivered 80 units to local operator, Translink.
"This is a very exciting time in public transport, as we start to realise our ambitious plans to transform public transport and decarbonise our fleet. These 80 new zero emission double decker electric buses are already making a real positive impression on the streets of Belfast as the start of a smarter move to innovative, clean transport for the City. Energy efficiency is important to us as an operator, as it helps optimise vehicle range and running costs as we transform transport in Northern Ireland for a greener, healthier recovery."