Karsan has commenced deliveries of its 18-metre e-ATA electric buses ordered by TPER for service in Bologna, Italy.
Last year, transport operator, TPER ordered 24 18-metre e-ATA buses from Karsan, alongside an option for an additional seven. This order is valued at 18.2 million EUR and marks the first time that Karsan vehicles have been delivered to the region.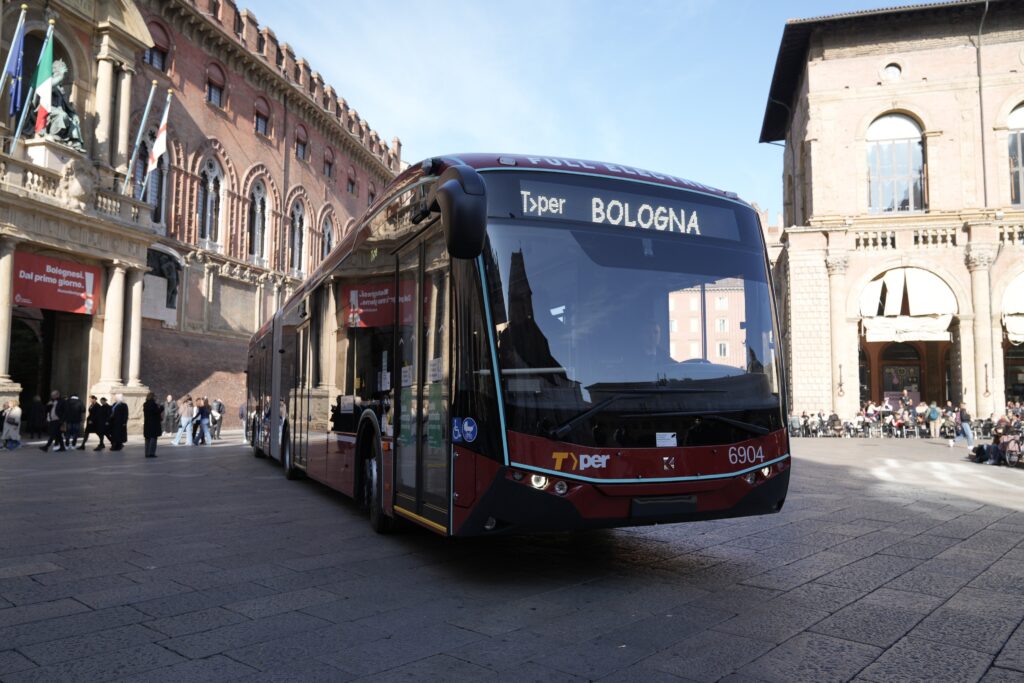 "With the tender we won from TPER, Karsan e-ATA vehicles, which will start to render service in Bologna, have become the city's first electric 18-metre vehicles and Italy's first 18-metre electric vehicles featuring pantograph technology. Following our e-JEST and eATAK models, which are more assertive than one another, we are pleased to enter the Italian market again with e-ATA. We will continue to grow stronger and faster in this country, the heart of the automotive industry."
The first deliveries of 18-metre e-ATA vehicles to TPER were celebrated with a ceremony in Maggiore Square in Bologna.
Meanwhile, Karsan has also announced that it anticipates reaching the milestone of deploying 1000 electric buses worldwide by the end of the year.
"We will double our electric vehicle fleet of 50 units in Italy to 100 by the end of 2023. At the end of this year, we will have 1000 Karsan electric vehicles in use throughout Europe and North America thanks to our continued growth in Italy and our target countries." Offering mobility solutions featuring advanced technology with the vision of being 'One Step Ahead in the Future of Mobility'."