Italian bus manufacturer, Rampini Carlo SpA has unveiled its first hydrogen-electric bus, the HYDRON in partnership with Loop Energy.
The model was presented at Next Mobility Exhibition in Milan, Italy on 12 October 2022.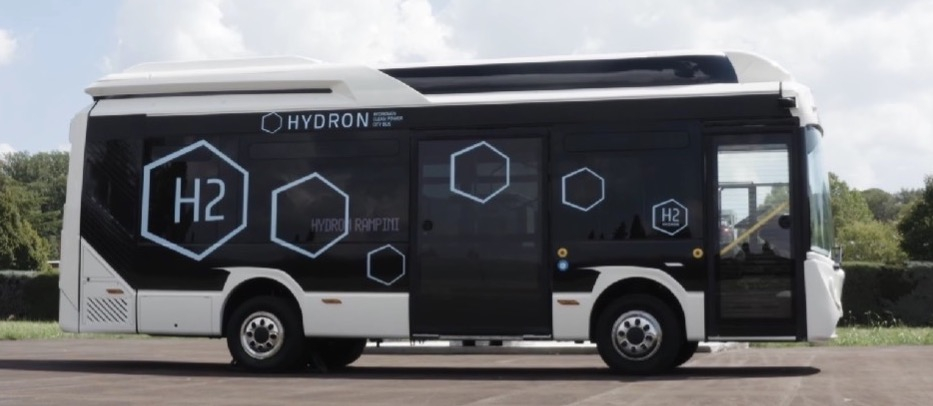 This hydrogen model joins Rampini's zero-emission portfolio, which already includes a battery-electric bus and a 100% electric waste collection truck. These vehicles have been produced since Rampini decided to stop producing diesel products in 2018.
"Rampini is leading the way with their commitment to transition away from diesel and deliver an electric vehicle product line. The launch of yet another hydrogen-electric bus by experienced manufacturers is a strong indicator of the growing demand worldwide."
Rampini developed the HYDRON bus based on its battery-electric bus model. However, the new model is fitted with a 10.8 kilogram hydrogen tank and a Loop Energy S300 (30kW) fuel cell engine to allow the bus to travel a greater distance on a single refill compared to the electric model.
The eight-metre bus has a range of 450 kilometres can transport up to 48 passengers.
"We are very grateful for Loop Energy's support at the Next Mobility Exhibition and contribution to the launch of our HYDRON bus. A few years ago, we decided to focus on electric buses instead of diesel and the interest from customers around Europe has been exceptional. To offer a hydrogen-electric bus means we can deliver fleet operators a reliable and economical zero-emissions solution."