Škoda has unveiled its latest zero-emission bus, the H'CITY 12 hydrogen model, at InnoTrans 2022.
This is the third new Škoda bus that has been unveiled in the past year and a half, following the introduction of the Škoda E'CITY battery-electric bus and the T'CITY trolleybus.
During the presentation of the H'CITY model at InnoTrans, Tanya Altmann, President of the Bus Division at Škoda Transportation, highlighted that all three of these new buses were based on the same platform and featured the same traction motors for easy maintenance.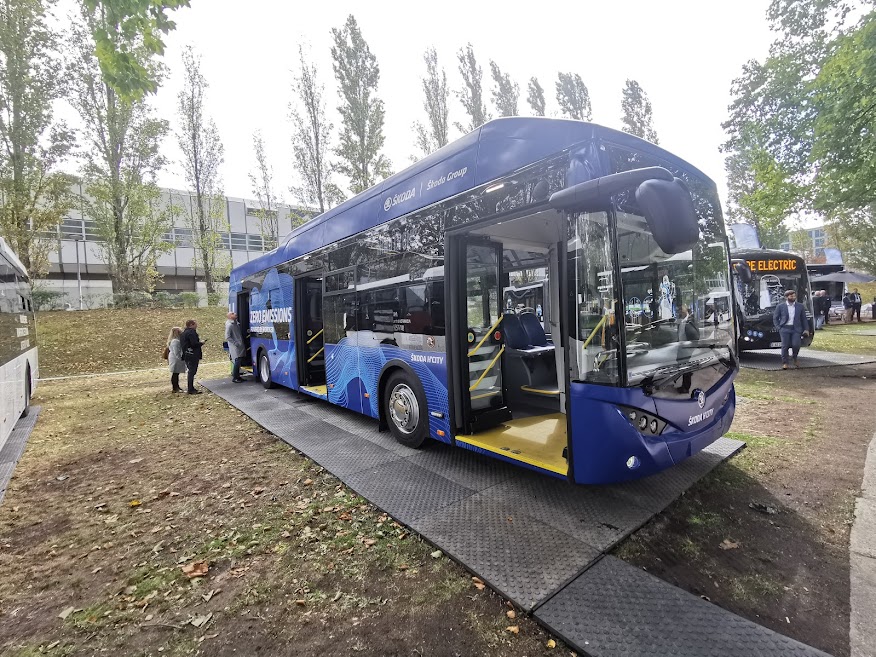 Altmann further stated that the addition of the H'CITY hydrogen bus to Škoda's portfolio of existing zero-emission buses aimed to complement its more energy-efficient electric models in order to meet the operational requirements of all operators.
"We have three types of new bus. Every customer is unique for us. Some customers have a different demand in respect to the local environment, temperatures and topography. Not always does the battery electric bus fit to the concept of the customer. Our opinion is that a clean and safe and healthy future for mobility needs the right products for each customer."
The H'CITY is a 12-metre, low-floor bus designed for city transport. It has capacity for 85 passengers with 26 seats.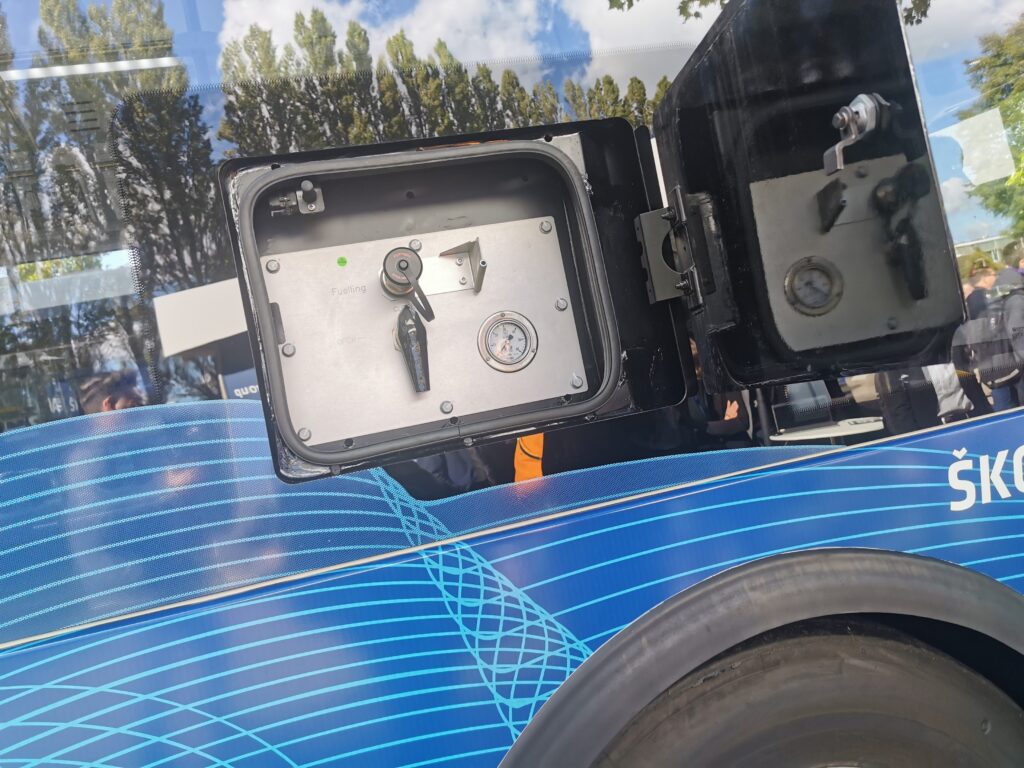 © a2b Global Media
The hydrogen-powered bus can travel 350 kilometres on a single refill and takes approximately 10 minutes to refuel.