Rete Ferroviaria Italiana (RFI) has presented a redevelopment plan for Taranto station, which will include a new bus terminal to serve the city's upcoming Bus Rapid Transit (BRT) route.
Over the next four years, the area around Taranto station in the Porta Napoli district will be transformed to accomodate a new bus terminal, a BRT route and 15 kilometres of new cycle paths.
This project aims to transform the station into a new intermodal hub that promotes sustainable mobility.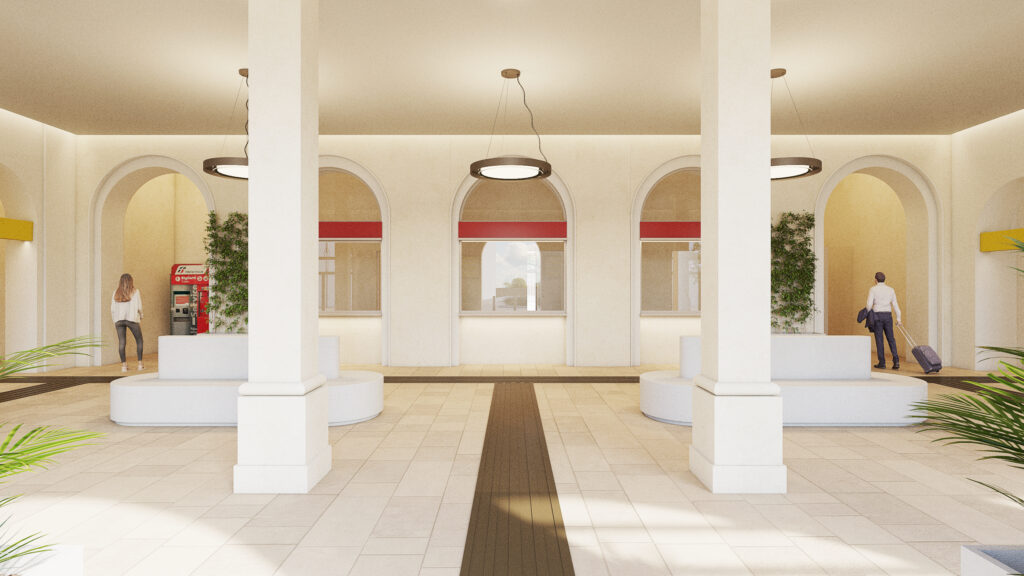 RFI will construct a new bus terminal building with automatic ticket machines, toilets, bars and seats. This facility will be connected to the rail station via an underpass.
Bus stops for the new BRT route will also be constructed, and the terminal building and bus shelters will be equipped with photovoltaic panels.
RFI is investing 25 million EUR in this project, financed with the funds of the National Recovery and Resilience Plan.