Telford & Wrekin Council has opened the UK's first off-grid bus station, which produces its own renewable, carbon-free energy.
The council worked with Etesian Green and Journeo to create the off-grid station in Wellington, Telford. The site generates electricity using multi-directional wind turbines and solar panels, which produce approximately 820 kilowatt-hours a year. This energy will power the shelter's lighting, CCTV and live timetable information boards.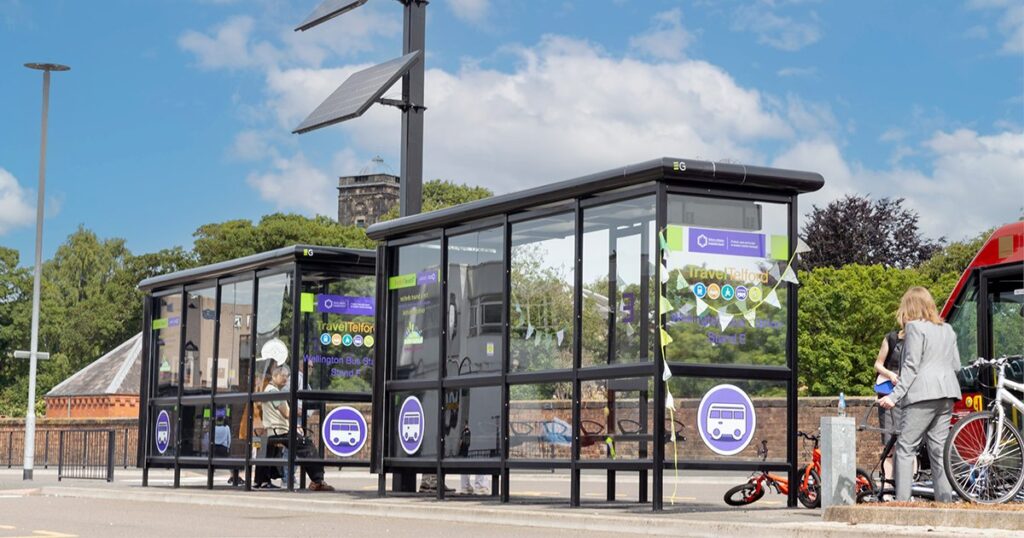 This station is the first of many in Telford & Wrekin that will be converted to off-grid sites as part of a wider initiative to operate a zero-emission bus fleet.
Each shelter will be constructed from recycled plastic bottles, and a low-growing plant on the roof will provide a home for insects and bees, while also absorbing carbon.
"The bus shelters are another step forward in our green journey to help tackle the climate emergency. We are pioneering the installation of smart shelters powered by solar panels and micro wind turbine technology and were one of the first in the region to welcome bus stops with living roofs - clear examples of how we're actively embedding renewable technology and bringing it to life – helping improve the borough's climate, biodiversity and air quality."
This transition will reduce the local area's carbon footprint in order to meet the net zero target by 2030.
Throughout the lifespan of each bus station, Telford & Wrekin Council anticipate that 55 tonnes of carbon will be reduced, which is alike to planting more than 750 new trees.
As part of this renovation, the shelter's passenger information technology has also been upgraded to improve accessibility and offer greater security features, including voice and push button services.