Alexander Dennis Limited (ADL) and BYD UK have announced that they will supply 130 zero-emission double-decker electric buses to Zenobē and National Express to help Coventry become the UK's first all-electric bus city.
Over 130 BYD ADL Enviro400EV double-decker electric buses will be manufactured in Britain before entering service in Coventry from early 2023. As part of the agreement, ADL will also supply the spare parts for the fleet's planned preventive maintenance for 16 years.
Zenobē provide Electric Transportation as a Service (ETaaS) for National Express, who operate local buses in Coventry. Zenobē will consequently finance and manage the new BYD ADL vehicles and provide the fleet with on-board battery replacement, charging and grid infrastructure, a second-life battery system at the depot, and software to optimise charging.
"This really is a globally important deal. We are incredibly excited to be leading the way for the electric bus industry, with ETaaS revolutionising the way fleets are electrified. By retaining ownership of the vehicles and taking on the risk of switching to zero-emission, we are giving National Express the use of an electric bus fleet without the hassle of owning one, making the transition to a zero-emission fleet more financially desirable. We're excited to use our new model to help many more operators and local authorities across the UK – and the world – transition to electric, and ultimately accelerate progress towards net zero and clean air."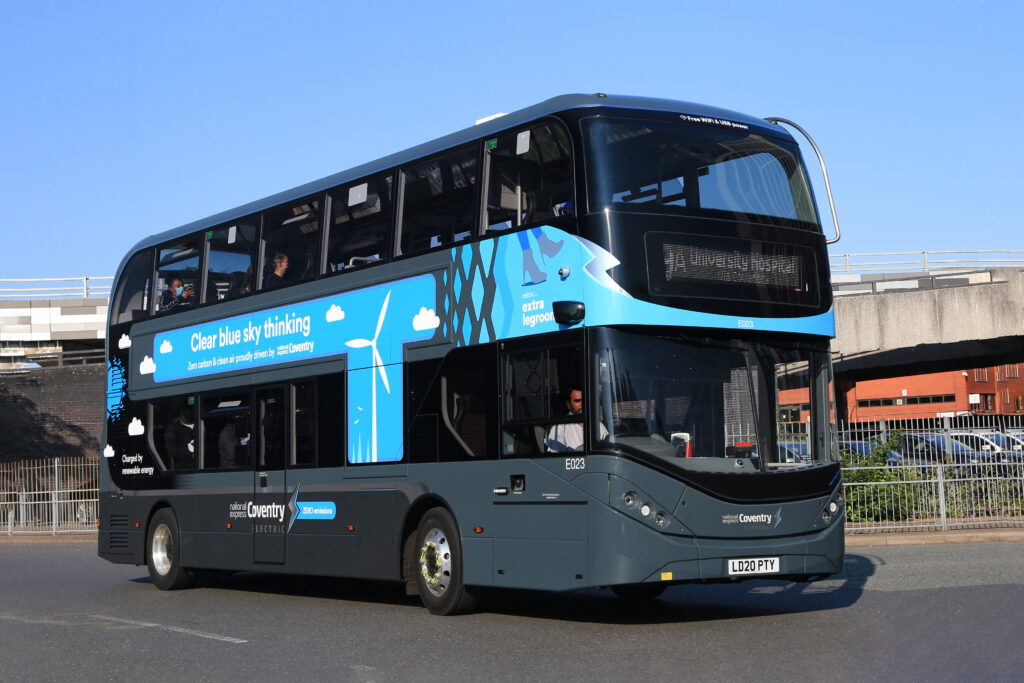 The BYD ADL electric buses will partly be financed through the partnership between Zenobē and National Express, with additional investment from a 50 million GBP grant from the Department of Transport.
"This ground-breaking partnership with Zenobē further demonstrates our leadership as National Express takes another significant step towards our fully zero emission bus fleet ambition. Buses are already one of the cleanest ways to travel. National Express is making it even cleaner, cheaper and easier, so our new and existing customers can relax knowing that they are doing their bit for the planet if they leave the car at home and travel by bus."