Ahead of the 2026 World Cup and the 2028 Summer Olympics, Los Angeles is upgrading 3,000 bus shelters to high-tech 'mobility hubs'.
Planned upgrades include equipping the shelters with interactive technologies, such as digital displays with real-time bus arrival and departure information, emergency phones, advertising and 'intuitive lighting technology'.
In addition, the smart shelters will feature earthquake early warning systems and will be able to deliver city messages and emergency broadcasts.
The majority of these technologies will be solar powered.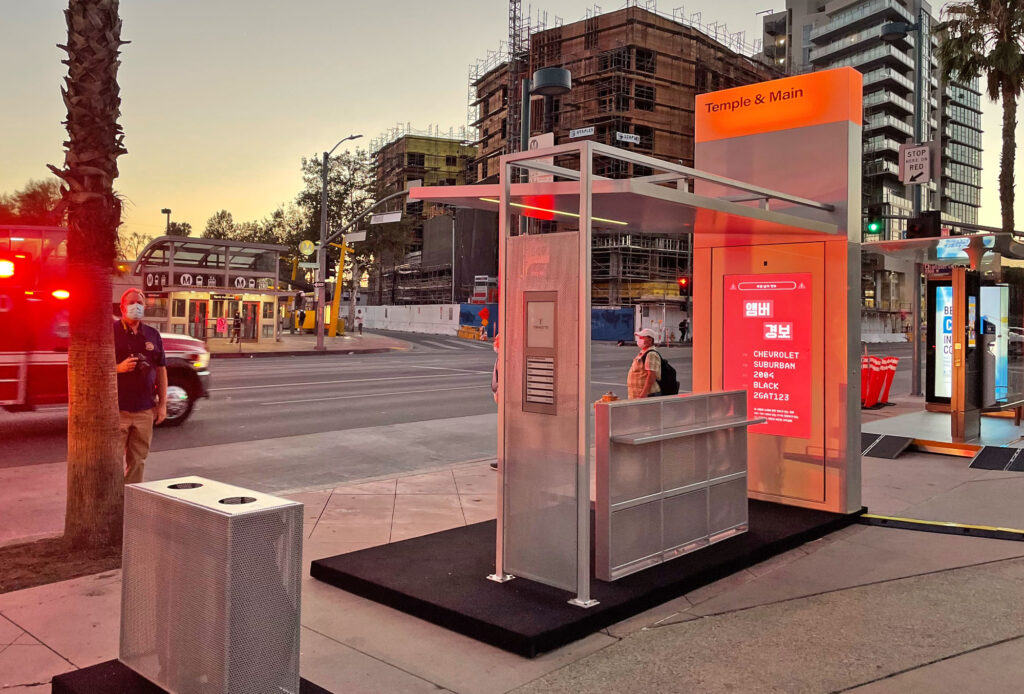 Smart mobility and curbside management operator, Tranzito and transit advertising specialist, Vector Media will carry out this large-scale overhaul with a selection of contractors, including:
Black & Veatch to manage the engineering and construction
Fehr & Peers to focus on mobility
Studio One Eleven to provide permitting
SOM to complete design work
Designworks BMW to provide the interactive design
AP Construction to deliver site work
Tolar for manufacturing
VConn to provide digital displays
GDS to install ePaper screens
The project is part of Los Angeles' Sidewalk and Transit Amenities Program (STAP). It will prioritise shelter, shade, safety and comfort for the city's transit riders by reimagining curbside functionality.
The work will also focus on improving universal access to transit through easier first and last-mile connections. The upgraded shelters will consequently include micromobility docks and delivery package lockers to mitigate some of the city's equity issues.
The new structures will also be built on an open architecture to enable them to evolve and incorporate new features as additional technology emerges.
"We believe it's time to evolve the bus stop. As smart mobility experts, our aim is to help cities transform today's bus stops into tomorrow's mobility hubs, creating a network of interconnected infrastructure nodes that offer both passive and active communication on the streets – and to provide amenities and comforts that everyday bus riders need."