MAN Truck & Bus is collaborating with Mobileye to develop higher levels of automation for its buses.
By incorporating Mobileye's autonomous driving solutions, MAN plans to advance its roadmap for deploying autonomous city buses.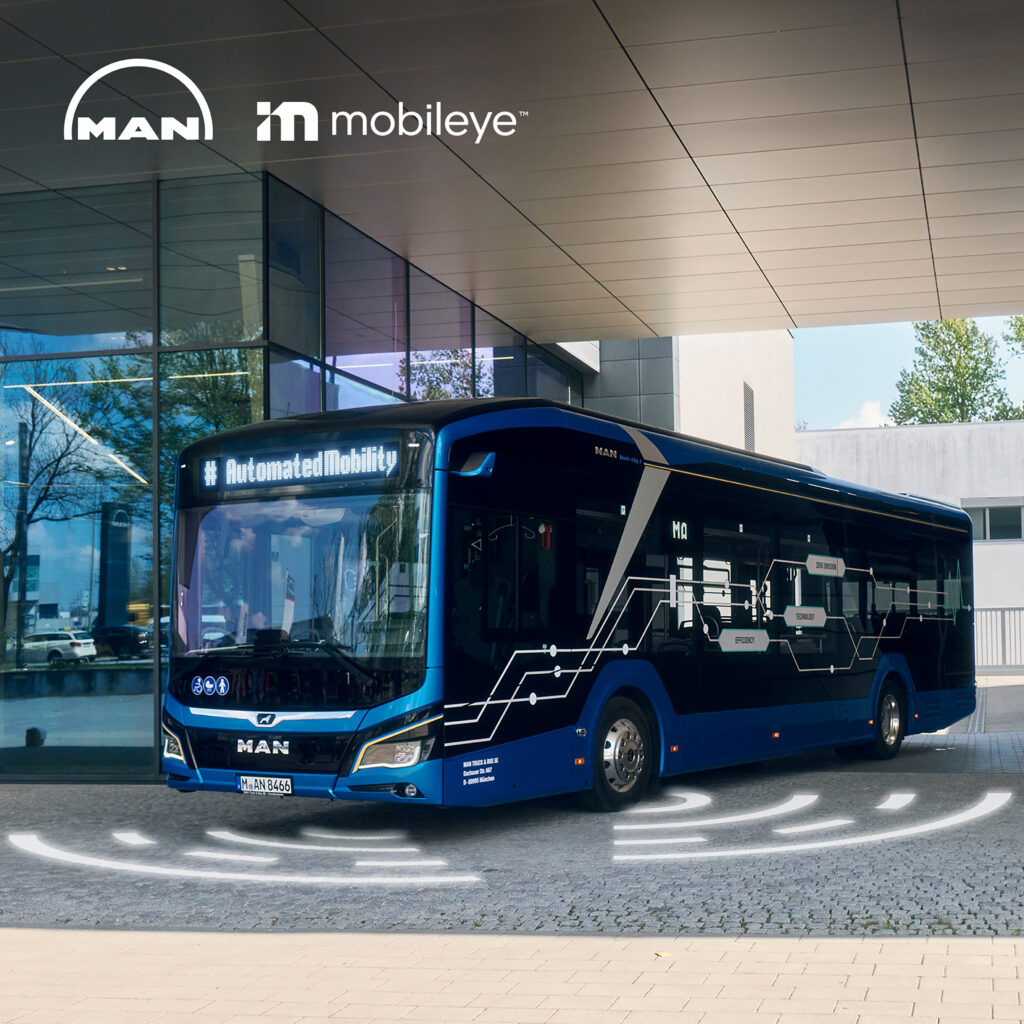 MAN and Mobileye's first joint goal will be to deliver the pilot operation of an automated city bus in Munich from 2025 as part of the MINGA research project.
"The fact that urban bus mobility in the future will not only be emission-free and connected, but also automated, is not a general question, but merely a question of time. MAN Truck & Bus has therefore strategically positioned itself through the cooperation with Mobileye in such a way that we can jointly set the decisive milestones on our further path to the automation of the city bus."
Specifically, this cooperation will leverage Mobileye Drive: a turnkey self-driving system for scalable commercial use.
Mobileye Drive uses a sophisticated sensor system and scalable AV maps to operate as an intelligent Automated Driving System (ADS).
Meanwhile, MAN will create the necessary vehicle architecture to meet bus automation requirements.
"We are excited about the future collaboration with MAN Truck & Bus. We care about sustainable mobility solutions in both the private and public sectors and see autonomous vehicle technologies as an important contribution to making public transport safer, more efficient and more accessible. MAN Truck & Bus and Mobileye share a clear vision for autonomous mobility of the future, which is underlined by this cooperation."
In addition to developing the driving function, MAN's roadmap also incorporates the need to integrate autonomous vehicles into a comprehensive ecosystem.
This includes elements such as communication with passengers, ticket sales and de-escalation of conflicts.
To address these challenges, additional intelligent and digitalised solutions will be required.