Alexander Dennis has said that it will continue working with Fusion Processing Ltd to develop autonomous bus technology for the CAVForth2 project.
CAVForth2 is jointly funded by the UK government's Centre for Connected and Autonomous Vehicles and project partners Fusion Processing Ltd, Stagecoach, Alexander Dennis, Edinburgh Napier University and the University of West of England.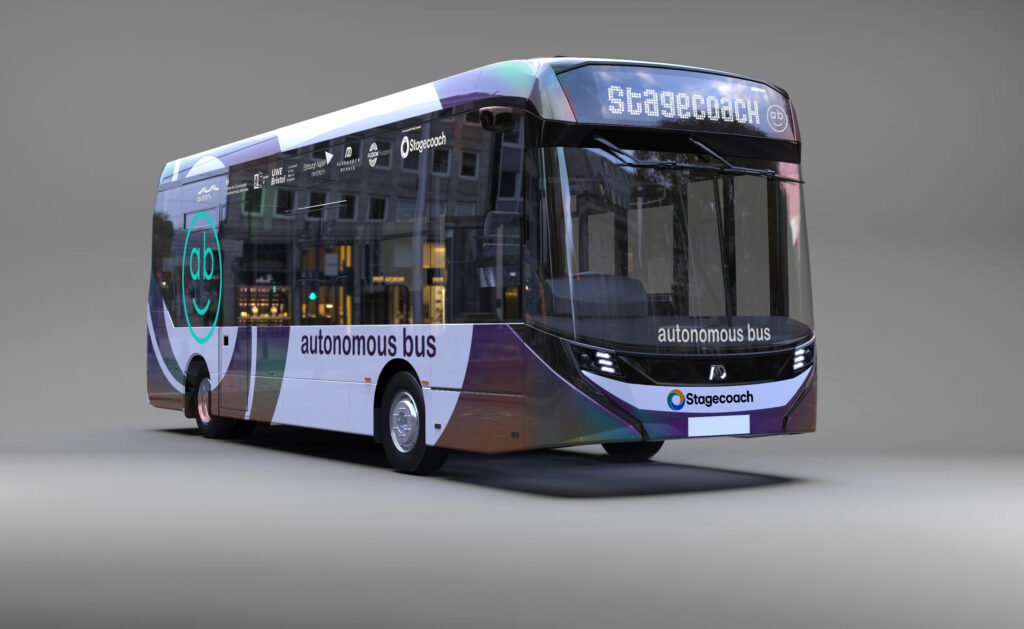 This project will see Stagecoach extend the 14-mile route of the current CAVForth autonomous bus service from Edinburgh Park station across the Forth Road Bridge to Dunfermline city centre.
The additional five-mile section of the route will include more complex autonomous driving scenarios, requiring the bus to mix with city-centre traffic.
To meet this challenge, an upgraded version of the CAVStar ADS developed and supplied by Fusion Processing Ltd will be fitted into an Alexander Dennis Enviro100EV electric bus, which will operate alongside five existing autonomous buses from the original CAVForth project.
"CAVForth2 builds on our extensive experience in developing a fleet of five full size SAE Level 4 autonomous buses, engineered to operate safely on public roads and extends the route by a further five miles into a more complex urban environment.
"We have every confidence that the next generation of our CAVstar Automated Drive System, which combines a range of Radar, LiDAR and optical sensors with state-of-the-art artificial intelligence processing units, will be up to the task."
The CAVForth2 project aims to explore how automated driving can deliver fuel savings and reduced brake and tyre wear.
Throughout the trail, Fusion Processing will map the automated drive system to optimise acceleration and ensure it is smooth and efficient.
The Fusion system also communicates with traffic lights and adjusts the vehicle's speed to help the bus arrive on green, thus further reducing tyre and brake wear.