Verkehrsbetriebe Hamburg-Holstein (VHH) has awarded a framework contract to MAN Truck & Bus and Daimler Buses for up to 100 MAN Lion's City E electric buses and up to 250 Mercedes-Benz eCitaro vehicles.
This is VHH's largest electric bus tender to date and will more than quadruple its fleet of electric buses.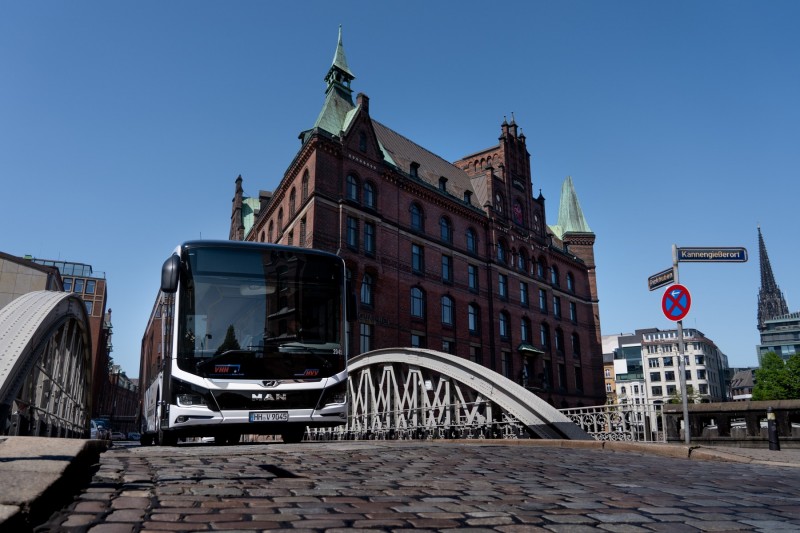 "We have a clear vision in mind: in the 2030s, we want to be locally emission-free on the road in the Hamburg metropolitan region. Innovative vehicles are an important building block in this process. We are working very intensively with all the manufacturers who supply us. Topics such as availability and range have gained momentum. We are looking forward to continuing on this path together."
The first new vehicles from this contract will enter service at the start of 2024.
This initial delivery will consist of 48 12-metre MAN Lion's City E electric buses, 47 rigid eCitaro buses and 48 articulated eCitaro vehicles.
The guaranteed range of these vehicles on a single charge will be between 200 and 300 kilometres.
"Thanks to their sustainability, comfort and generous space, the eBuses encourage people to use public transport. After all, they enable them to get to their destination in an environmentally friendly, comfortable and particularly quiet way."