Moscow's 900th electric bus is now in operation in the south of the city, where it is recognisable due to its festive neon lights.
The bus was assembled locally at KAMAZ's SVARZ eco-plant in Moscow, which opened in April 2021. Electric buses now operate on 66 of the city's bus routes, covering a distance of almost 800 kilometres. Throughout 2021, they have carried more than 77 million passengers throughout Moscow.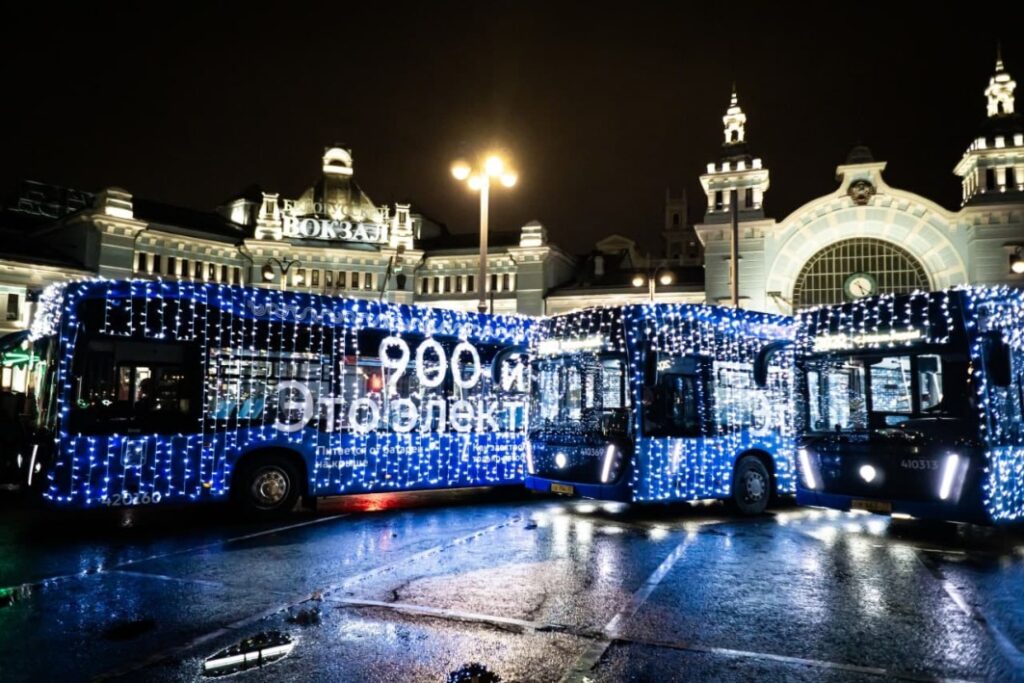 To accommodate the growing fleet, Moscow is actively developing charging infrastructure for its electric buses. There are currently more than 150 charging structures in the city, but by the end of 2023, the city aims to have up to 500 stations.
"Electric buses have now been operating on the streets of Moscow for the fourth winter. This year, the Mayor of Moscow made a special gift - the decorated New Year electric bus. In the coming year, we also plan to increase the quantity of eco-transport in the city. This, in turn, will help to reduce the amount of harmful emissions and significantly improve the environmental situation in Moscow."
On 21 December 2021, Liksutov also announced that the Krasnogvardeyskiy international bus terminal would be opened in Moscow by the end of 2022 or the start of 2023. Two and a half thousand passengers are expected to use the bus terminal each day to travel to cities in the south, southeast, and southwest of Russia, as well as to neighbouring countries.
As Moscow's transportation system continues to grow, Moscow Transport hopes to positively impact the environment. Its commitment to only buying electric buses will contribute towards this goal.