Moscow's 900th electric bus is now in operation in the south of the city, where it is recognisable due to its festive neon lights.
The bus was assembled locally at KAMAZ's SVARZ eco-plant in Moscow, which opened in April 2021. Electric buses now operate on 66 of the city's bus routes, covering a distance of almost 800 kilometres. Throughout 2021, they have carried more than 77 million passengers throughout Moscow.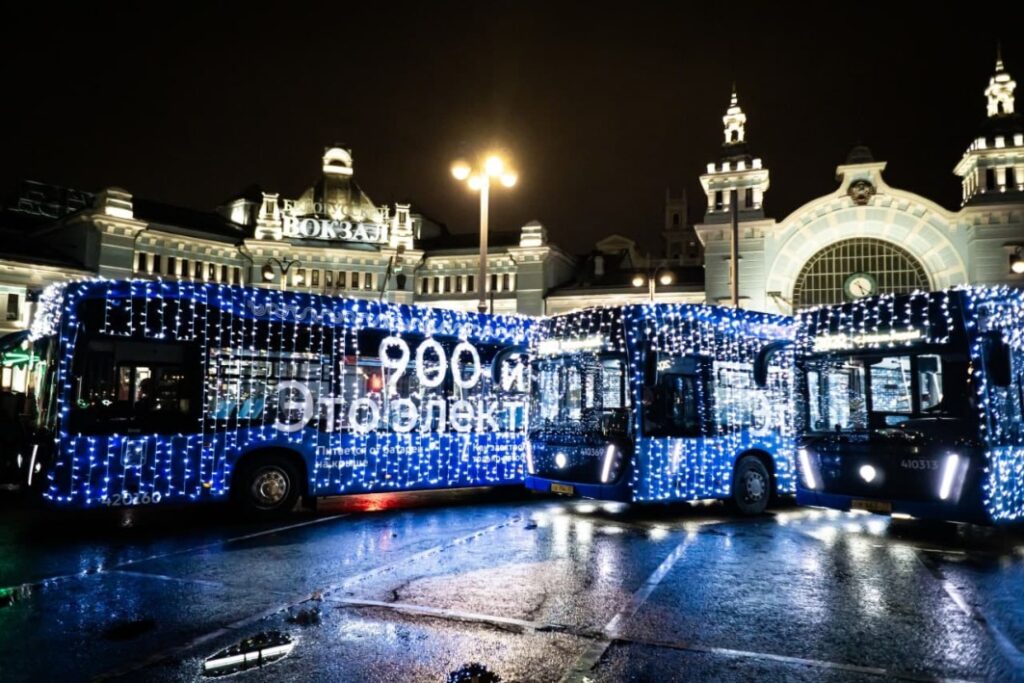 To accommodate the growing fleet, Moscow is actively developing charging infrastructure for its electric buses. There are currently more than 150 charging structures in the city, but by the end of 2023, the city aims to have up to 500 stations.