Three Series of NEXCOM's In-Vehicle/ Railway Computer Prized with The Taiwan Excellence Awards
NEXCOM was established in November 1992, ever since, it has been marketing its own brand globally. The company is deeply cultivated in various vertical markets and has been providing a full range of hardware solutions. In addition, NEXCOM has been focusing on the mobile computing solutions market for more than 10 years; applications ranging from railways, buses, police cars, ambulances, trucks, mining vehicles, and farming machines has been continuously launched to fulfil market trends and needs. NEXCOM's strength is displayed as they pioneer through the field of intelligent  mobile computing applications.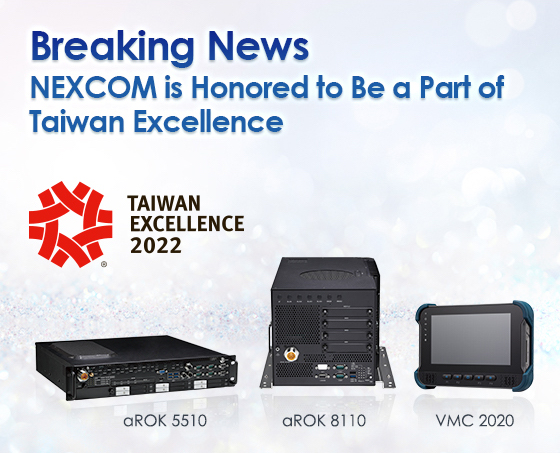 NEXCOM's "VMC 2020 8-inch Rugged Integrated IP65 Waterproof Vehicle Mount Computer", "aROK 5510 19-inch 2U Rackmount AI Intelligent Railway Computer" and "aROK 8110 Board Card Expandable AI Intelligent Railway Computer" are all unique intelligent transportation in-vehicle computer products in which judges have granted the Excellence Award to. These three awards which were obtained by NEXCOM during the 30th Taiwan Excellence Award event, has given the company, the significant recognition it deserves, in terms of its core values of innovation, ease of use, durability, and high quality!
VMC 2020 8-Inch Rugged IP65 Vehicle Mount Computer
For in-vehicle terminals, users look for highly integrated and rugged computers that are able to support AI modules for driving assistance applications while having the ability to operate normally during hot summer and/or cold winter climates. VMC 2020 vehicle mount computer support the latest 5G NR, Wi-Fi 6E wireless communication and AI module functions. This fanless system is waterproof and dustproof, meeting the IP65 standards and are able to operate in wide temperature environments (-30°C to 60°C). The 3mm impact-resistant and scratch-resistant capacitive touch screen glass has a thickness of 3mm, and is able to achieve the protection rating equivalent to IK08.
aROK 5510 19-Inch 2U Rack-Mounted AI Intelligent Railway Computer
Adopting a 19" open rack design along with a connection interface/storage device/ and LED operation indicators displayed on the front panel, it is designed in bringing convenience to users in terms of real-time data confirmation and collection. The exclusively designed movable buckle is compatible for graphics cards in a wide range of sizes. Equipped with smart fans, they significantly extends life, reduce wind noise and gains the ability to withstand operating in the toughest environments with temperature ranging from -40~70°C. The aROK 5510 railway computer is able to insulate the GPU card in the chassis through its special ground insulation design and anti-vibration design, ultimately obtaining the EN50155 EMC and environmental testing certification.
aROK 8110 Scalable Expansion AI Intelligent Railway Computer
aROK 8110, the AI-Powered railway computer integrates AI artificial intelligence, GPU card, 5G NR/WIFI 6E communication, PoE, NVMe high-speed storage, and many others required for the use of practical railway safety applications. It is an innovative integrated application, which operates its data through its eyes (PoE camera) + AI brain (GPU display card) + communication (5G NR/WIFI 6E). aROK 8110 is a highly-integrated edge AI intelligent railway computer, with the ability to support the expansion of the latest generation GPU cards of a maximum of 350watts. Moreover, it can be equipped with three PoE network cards connected to IP cameras. Ultimately, this computer can solve problems of inconvenient integration, high cost and poor reliability caused by the combination of multiple machines in the current market.
This article was originally published by NEXCOM.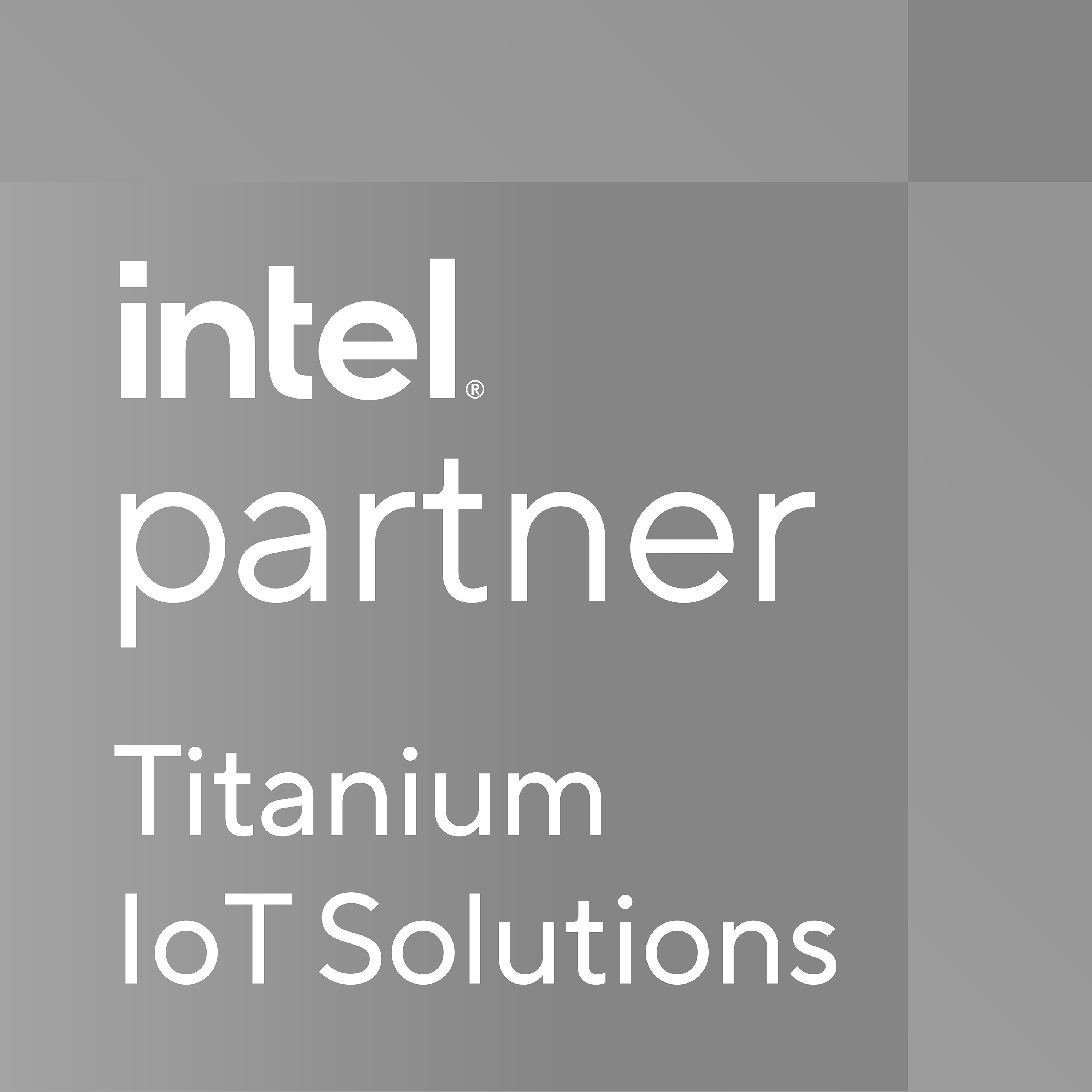 NEXCOM is a Titanium member of the Intel® Partner Alliance, as a top tier of the Alliance. Intel and more than 500 global IoT partners of the Intel® Partner Alliance provide scalable, interoperable Intel® -based technologies and solutions that accelerate deployment of intelligent devices and end-to-end analytics. Close collaboration with Intel and each other enables Alliance members to innovate with the latest technologies, helping developers deliver first in-market solutions.