NFI Group has unveiled its latest hydrogen fuel cell-electric Xcelsior CHARGE FC transit bus, which will be distributed in the US and Canada by its New Flyer subsidiary.
Compared to NFI's previous models, the Xcelsior CHARGE FC is equipped with a lighter and more efficient fuel cell power module that is easier to service.
The fuel cell technology leverages Ballard Power Systems's FCmove-HD+ fuel cell power module which creates electricity to charge the vehicle's batteries.
Combined with the Xcelsior CHARGE FC's lightweight design, this technology provides a range of over 370 miles at highway speeds.
Each bus can then be refuelled in 6–20 minutes depending on the model and operating conditions.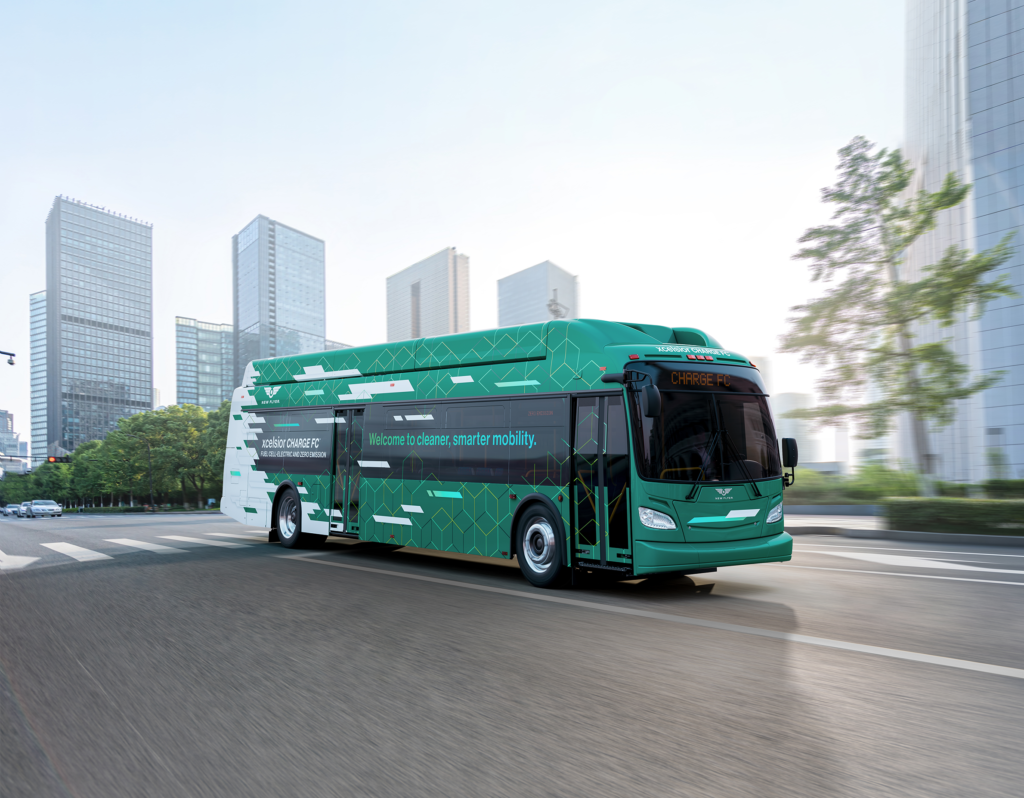 "The Xcelsior CHARGE FC includes the latest technology innovations. The new streamlined design is easier to service and maintain, delivers longer range at highway speeds, improves energy recovery, and is smart city-capable, making it the most advanced hydrogen fuel cell-electric bus available on the market. With the Xcelsior CHARGE FC now added to NFI's market-leading EV and AV vehicle lineup, NFI is undeniably leading a new mobility era, delivering unmatched performance and sustainability benefits to transit operators."
The Xcelsior CHARGE FC features a Siemens ELFA high-grade, electric drive traction system that delivers up to 90% energy recovery through regenerative braking.
In addition, the model's rapid-charge batteries utilise an active liquid cooling system to maintain consistent temperatures and respond quickly to increases in power demand and environmental loads.
The batteries are also compatible with Li-Cycle's closed-loop lithium-ion battery recycling programme.
"More and more cities are making the commitment to 100% zero-emission fleets and Xcelsior CHARGE FC provides an ideal complement to battery-electric buses for agencies wanting to integrate the reliable long-range performance of hydrogen fuel cell-electric buses."
The Xcelsior CHARGE FC is available in 40-foot and 60-foot lengths. New Flyer is the only North American manufacturer to offer both 40-foot and 60-foot fuel cell-electric models that qualify for federal funding.
Furthermore, to provide workforce development on Xcelsior CHARGE FC technologies, New Flyer is hosting a free virtual training session on 10 November through its Vehicle Innovation Center.