Throughout the summer months, Highland Electric Fleets co-ordinated a vehicle-to-grid (V2G) project that allowed idle electric school buses to support electricity demand in Massachusetts.
The project used technology from Thomas Built Buses, Proterra, Rhombus and Synop to provide more than 80 hours of power on hot days when electricity was most in demand.
To help meet this increased demand, Highland Electric Fleets worked with its technology partners to activate two Thomas Built Buses Saf-T-Liner C2 Jouley electric school buses equipped with Proterra-powered battery systems. The buses were able to provide more than seven megawatt hours (MWh) of energy to the grid.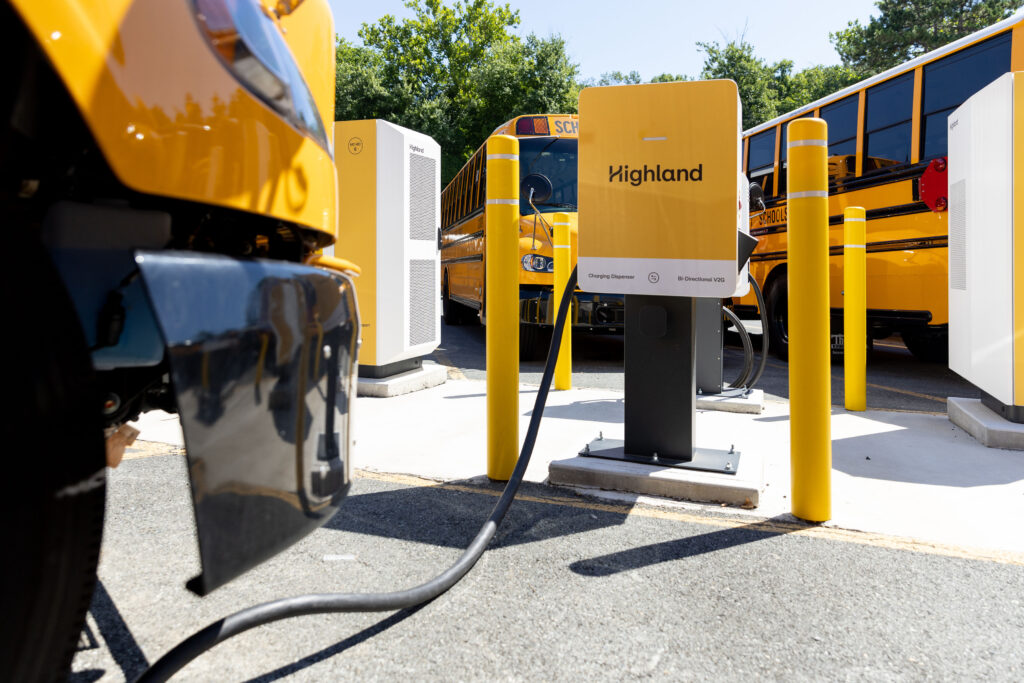 "Electric school buses are ideal assets for V2G applications. Nearly 500,000 school buses in North America spend most of their time parked. Fossil fuel-powered buses provide no value when idle. Electric buses, on the other hand, can be used effectively as mobile batteries when not transporting students to provide additional power that supports grid stability and resiliency. We're excited to work with top-tier partners to scale V2G programs and benefits to other communities."
This project was one of 32 commercial V2G events co-ordinated with the National Grid as part of a programme that aims to use electric vehicles as a distributed energy resource in times of high demand, rather than increasing the use of fossil fuel resources for short periods of time.
Such technology can also be used to allow electric cars to supply electricity back to the grid. However, school buses are an ideal V2G resource due to the scheduled time they spend inactive.
"Communities across the country are transitioning to a 100% clean energy and clean transportation future. Electric school buses can play an important role in driving this switch – bringing a cleaner, quieter mode of transportation for our students while also supporting a more local and resilient energy system by delivering stored energy back to the grid when it's needed most. We're proud to partner with Highland Electric, Thomas Built Buses, and our other partners to help shape a cleaner, more sustainable future that's powered by Proterra."