Gmina Miejska in Głogów, Poland has ordered its first five electric buses and the related charging infrastructure from Solaris.
The new Urbino 12 electric buses will be delivered in the summer of 2024.
They will have a 220 kW engine powered by energy from Solaris High Energy batteries. The batteries will have a capacity of 280 kWh and will be charged using plug-in connectors and pantograph chargers to enable them to operate for a full day.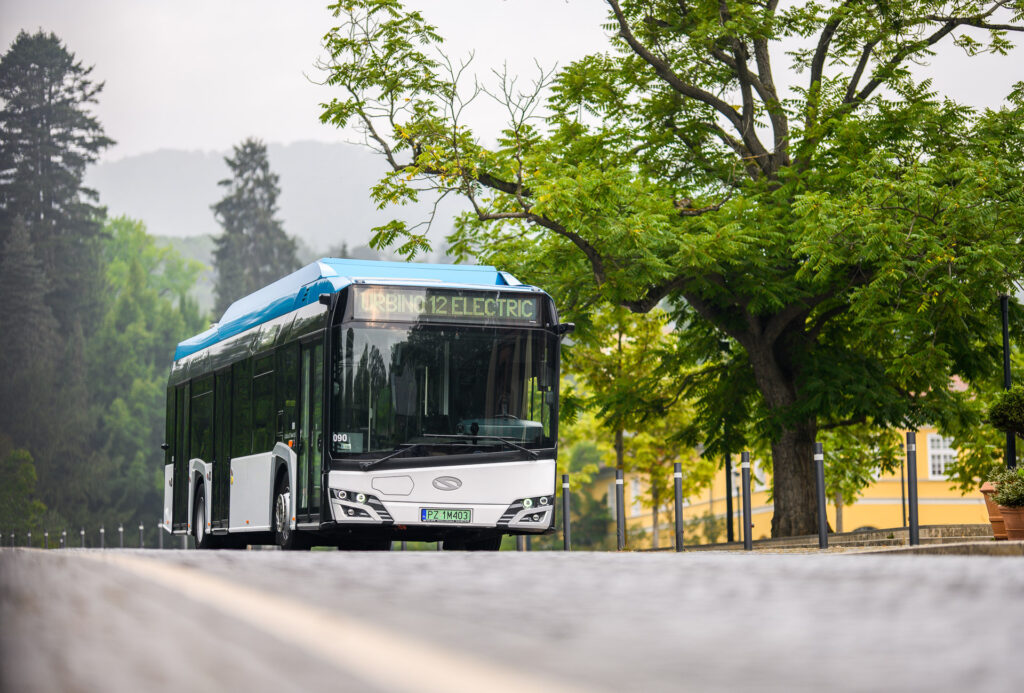 This order builds on Solaris' existing relationship with the town of Głogów, which commenced in 2006 and has seen the delivery of over 20 Solaris vehicles, including 4 hybrid buses.
"The purchase of further electric buses by the Gmina Miejska Głogów not only has a social and economic dimension but will also bring many environmental benefits. It is important to us that the buses in Głogów are zero-emission and do not pollute our environment. Solaris is a leader in Europe of electric buses, so we are looking forward to this cooperation immensely."
In addition to the vehicles, the manufacturer will also deliver the required charging infrastructure to Gmina Miejska.
A fast-charging station with pantographs will be built on Towarowa Street, while plug-in chargers will be installed at the bus depot on Transportowa Street.
"We are very much looking forward to the next chapter of our long-term collaboration and would like to congratulate you on this impressive investment in zero-emission buses, which will make public transport in Głogów more sustainable and resident-friendly."