The city of Szczecinek has ordered five fully electric buses from Hungarian bus manufacturer, Ikarus.
Under this contract, Ikarus' distributor, Electrobus Europe, will deliver five electric Ikarus 120e buses over the next 11 months. This marks Ikarus' first order to supply electric buses in Poland.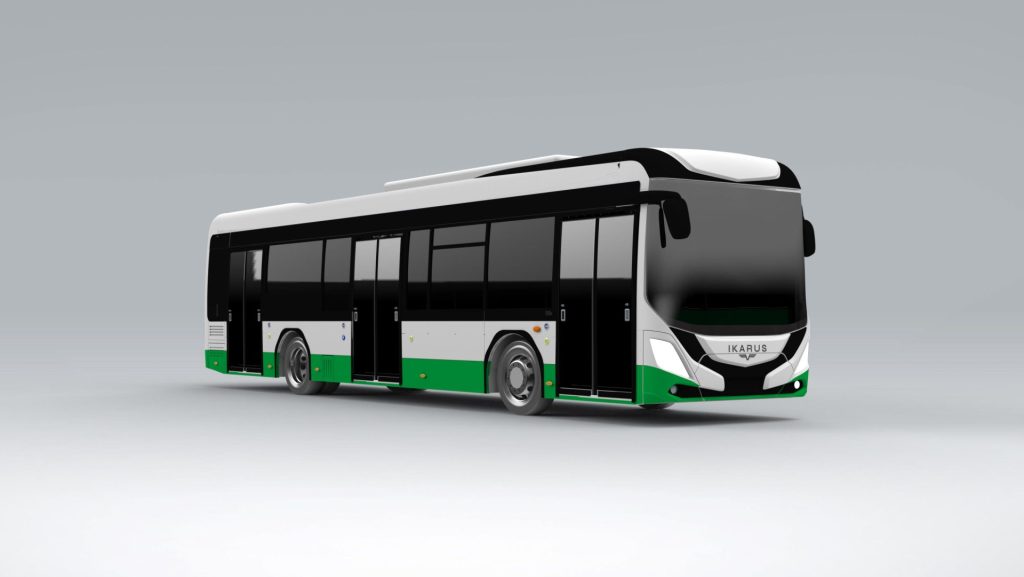 As part of its initiative to encourage the use of sustainable modes of transport, the city of Szczecinek offers free public transport. Since commencing this initiative, its passenger numbers have doubled.
To further improve its green credentials, these newly ordered vehicles will expand the city's existing fleet of 10 electric buses and will replace its oldest internal combustion vehicles.
"This is a real milestone in the history of both Ikarus and Electrobus! I am proud that, after almost three decades, Ikarus buses will appear once again on Polish roads. I am particularly pleased that our cooperation can support the city in its exemplary efforts to promote green public transport."
The 12-metre, low-floor models will have a 3-door three-door configuration with 27+2 passenger seats. They will each be able to carry up to 86 passengers.
The vehicles will be equipped with a lithium-phosphate (LFP) traction battery pack with a total capacity of 314 kWh, providing a range of up to 350 kilometres.
EkoEnergetyka will supply the charging equipment for the buses, while the passenger information system will be supplied by SIMS.
The buses will also be equipped with air conditioning, onboard Wi-Fi and USB charging sockets. No ticketing system will be incorporated due to the city's free public transport network.