The kick-off event for the research project "Innovative Depot Automation (IDEA)" took place on August 10, 2023 in Dresden.
Together with the project partners Technische Universität Dresden and MRK Management Consultants GmbH, PSI will research and test the automation of bus depots until the end of 2024.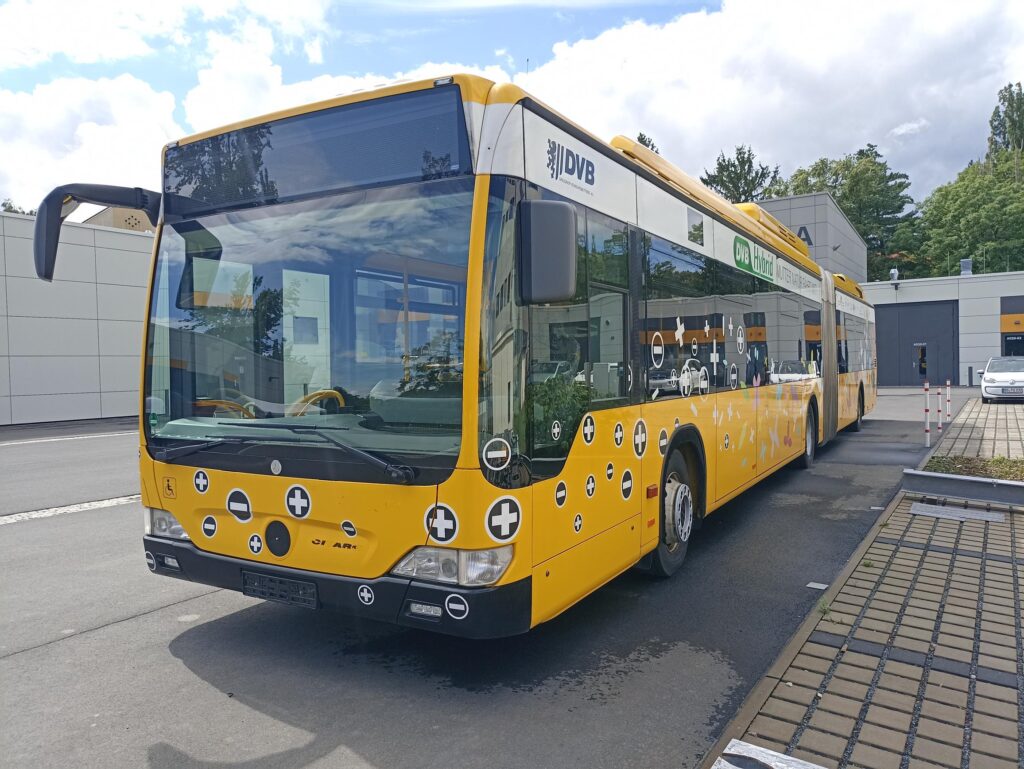 The aim of the project is to enable buses in the depots of transport companies to move automatically and in a self-coordinating manner between the locations provided by the depot management system, such as parking space, car wash, charging station or workshop.
PSI's task will be to provide the PSItraffic Depot Management System and to expand it with innovative functions and interfaces.
Representatives of the project partners and the funding body, as well as other participants from politics, industry and science, were able to learn about the content and goals of the project at the meeting, as well as take a look at the vehicle technology test center at the TU Dresden. An 18m articulated bus, which is intended to be converted for automatic driving and with which the developed solutions will finally be tested and validated in a test environment, could also be viewed on site.
The IDEA project is part of the "InnoNT" program to promote innovative network technologies in mobile communications and is being funded with a total of three million euros by the German Federal Ministry of Digital Affairs and Transport.
This article was originally published by PSI Transcom.