RTD of Denver has completed their 15/15L Improvement Project along the Colfax corridor. The project has delivered improvements such as transit signal priority and queue bypass lanes, as well as upgrades to 36 bus shelters.
The 15/15L Improvement Project aims to enhance customer experience and shorten travel times for over 200,000 daily customers who use the 15 and 15L bus routes along the Colfax corridor between Denver and Aurora. RTD therefore made significant operational and safety upgrades to the bus stops, constructing new shelters with lighting, security cameras, and digital signage to provide schedule and route information.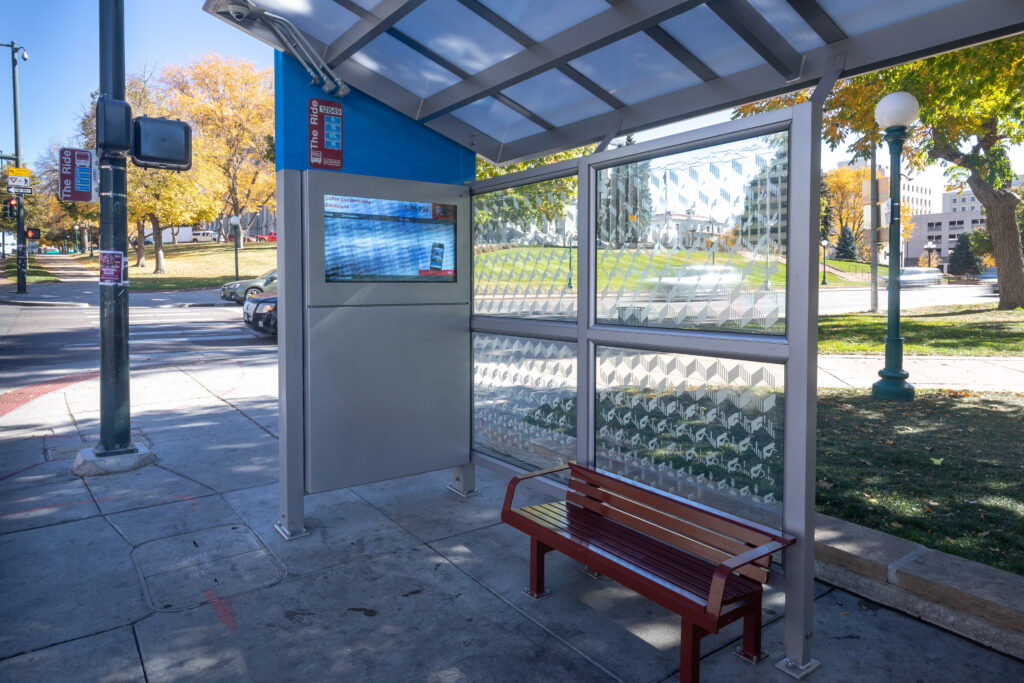 "Recognising the significance of the Colfax corridor as one of the longest continuous business corridors in the country, which has yielded the busiest traveled bus routes for RTD, it is imperative the amenities located at the stops are reflective of the agency's priority of customer excellence – to consistently deliver high quality customer service."
Additionally, the project implemented four queue bypass lanes that allow buses to share a right turn-only lane to bypass traffic at red lights, as well as 14 transit signal priority intersections, and 11 new curb extensions. These improvements are now set to improve operations and travel times.
The project was enabled through RTD's partnership with the Federal Transit Administration, along with the Colorado Department of Transportation, Denver Regional Council of Governments, the city and county of Denver's Department of Transportation and Infrastructure, and the city of Aurora.
The improvements cost 11 million USD and were funded through federal and state grants, marking the first major capital investment in the Colfax line since the bus stops were constructed over 30 years ago.