Three miles of new bus lanes have opened in the Soundview neighbourhood of the South Bronx to give priority to MTA buses. The project also includes major pedestrian safety improvements and transit-signal priority.
The New York City Department of Transportation (DOT) has announced that major thoroughfares in the Soundview neighbourhood of the South Bronx have been converted into bus-priority corridors. The new bus lanes stretch along three miles of major Soundview streets, such as Story Avenue, Bronx River Avenue, and White Plains Road to serve 45,000 daily riders on MTA buses.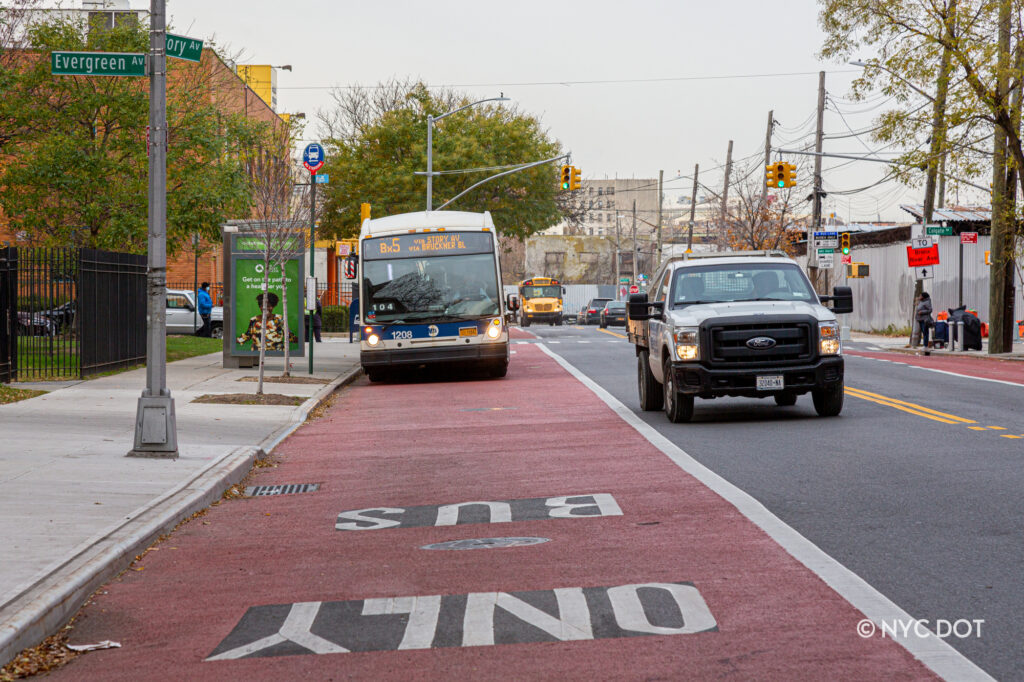 Prior to this conversion, service on these streets was notoriously unreliable and slow, with average peak-period speeds of around 5mph. The new bus lanes, along with other major improvements, will significantly speed up daily commutes. Transit-signal priority technology will help speed buses through traffic lights with a smart-signal system that extends green lights and makes red lights shorter when a bus is approaching.