Škoda Transportation has been contracted to supply 23 double-articulated and 16 high-capacity triple-articulated battery-powered trolleybuses in Bratislava, Slovakia's capital.
The two orders are valued at more than 29 million EUR and are partly funded by the European Union.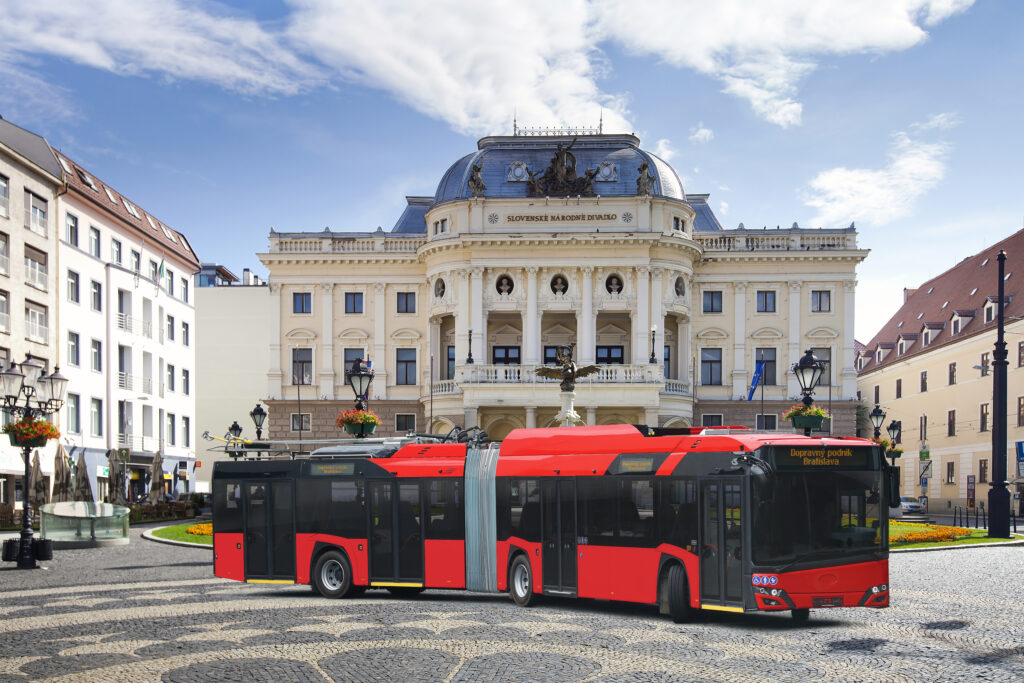 "The new contracts for Bratislava follow on from a succession of successful deliveries of our vehicles to Slovakia. I believe that the new trolleybuses, thanks to their modern solution and ecological operation, will again raise the quality of public transport in our neighbour's capital, and that both passengers and the transport company will be happy with them."
The two types of trolleybuses include the 18-metre Škoda 27Tr articulated trolleybus and the triple-articulated Škoda-Solaris 24-metre trolleybus, which can transport up to 160 passengers. This longer model will be used on line 71, the city's busiest trolleybus line, which serves the main railway station.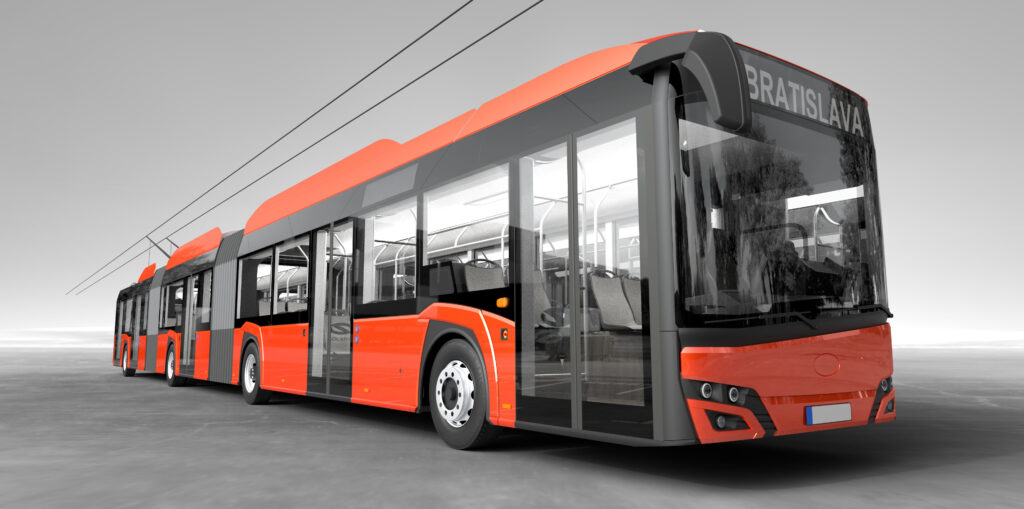 © Škoda Transportation
The new trolleybuses will also be able to drive in places without overhead contact lines, with the 18-metre trolleybus offering a minimum range of 10 kilometres on its traction battery.
"At our Bratislava Transport Company, we have been working hard for a long time to renew and innovate the vehicle fleet, which will significantly contribute to improving ecological and sustainable mobility in Bratislava. We are preparing the development of trolleybus transport judiciously, with an emphasis on economy, efficiency and comfort for passengers and drivers. The biggest challenge will be the operation of 24-metre high-capacity trolleybuses. We have already tested them in the streets of Bratislava and they will be able to drive through the narrowest crossroady without any problems."
Bratislava will be the second city, after Prague, to operate the 24-metre trolleybuses manufactured by a Škoda and Solaris consortium.
Both types of trolleybus will be equipped with air-conditioning; space for prams, wheelchairs and bicycles; modern information systems; internal and external cameras; automatic passenger counting; and a wifi connection.
The new vehicles will further Bratislava's mission to modernise and expand the city's trolleybus network to increase public transport capacity and replace diesel buses.