Dopravní podnik, Prague's public transport operator, has ordered 20 bi-articulated Trollino 24 trolleybuses from Solaris and Škoda Electric.
The Solaris Trollino 24 electric buses will be operational in Prague within the next two years, offering zero-emissions transportation while in use, while also contributing to capacity requirements.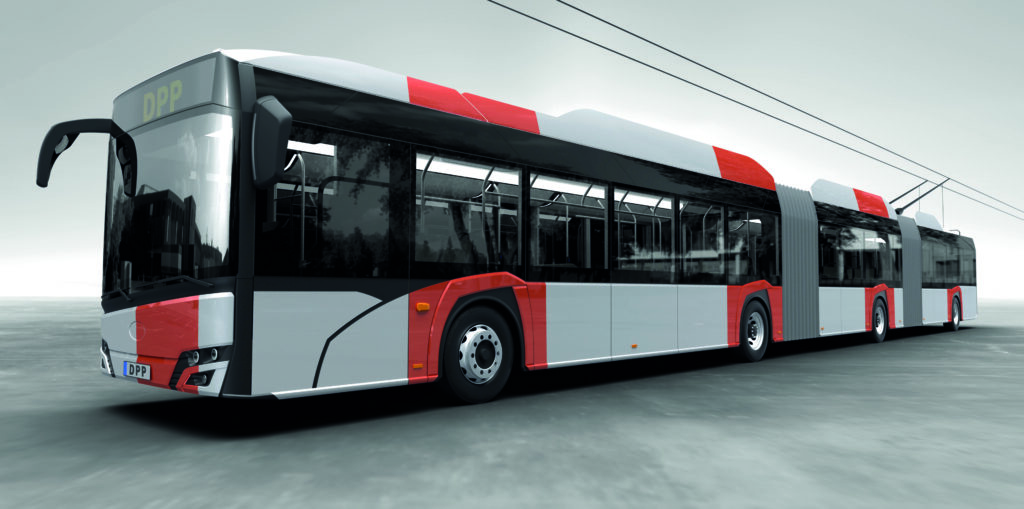 The buses will be manufactured by Solaris and Skoda Electric and will be powered by two traction motors that source power from a 58kWh battery. The battery is powered by the city's overhead lines but can also switch to traction battery mode to cover areas without overhead wires for up to eleven kilometres.
"We would like to congratulate the city of Prague on this investment in state-of-the-art and locally emission-free vehicles! The Trollino 24 trolleybus is our response to increasing passenger capacities on the most used routes in congested towns and cities. Putting 20 bi-articulated trolleybuses into operation will be a perfect solution for this metropolis. I am convinced that these cutting-edge, carefully designed, and above all, zero-emission vehicles with extensive equipment will become a calling card for the Czech capital."
The electric bi-articulated trolleybuses are 24 metres long and can carry up to 179 passengers with 54 seats. The vehicles also provide space for two wheelchair users and have five passenger doors and an advanced video surveillance system.