Mosgortrans, Moscow's state-owned bus operator, has begun test runs for its first articulated electric bus.
Once the tests are complete, the city will purchase additional vehicles to operate on routes with high passenger traffic.
The new electric articulated bus was produced by Russian manufacturing company KAMAZ and can carry 135 passengers. The electric vehicle features a powerful battery, providing a range of 90 kilometres from a 20 minute charge.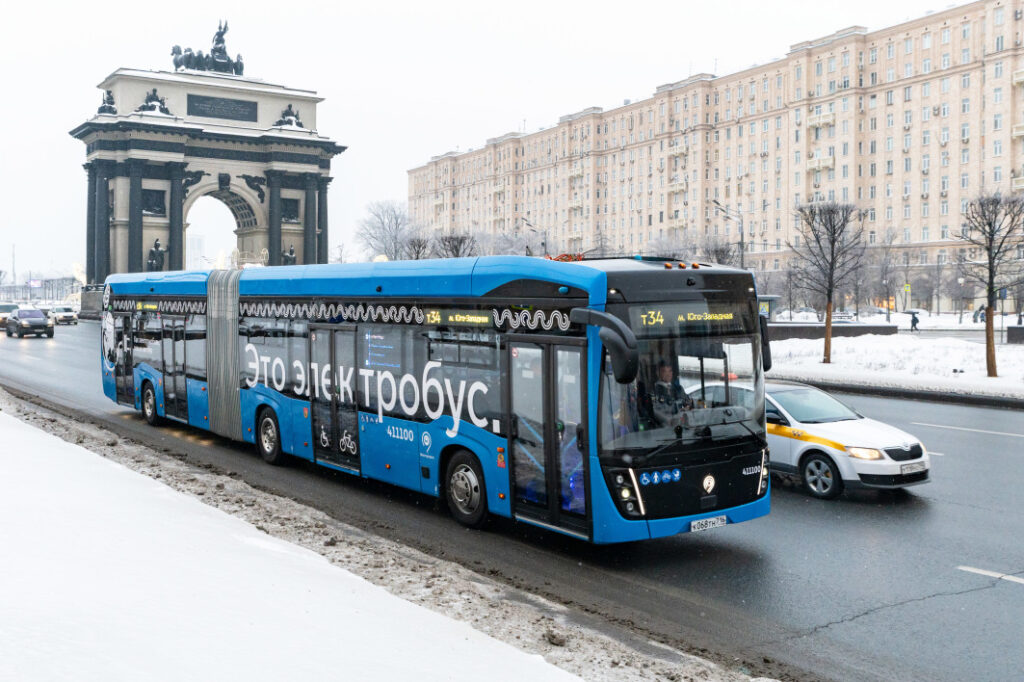 Like Moscow's existing electric buses, the new articulated model features a climate control system and is also the first to be equipped with an electric heater.
It will be tested along route T34 from Park Pobedy to Yugo-Zapadnayametro station.