Scania has delivered 34 electric and biogas buses to Bergkvarabuss for operations in the town of Strängnäs, Sweden.
The order includes 6 Scania Citywide LE battery electric buses and twenty-eight Scania Citywide buses fuelled with compressed biogas.
Scania is also providing the fleet with depot services, and has therefore installed the necessary charging infrastructure for the battery electric buses.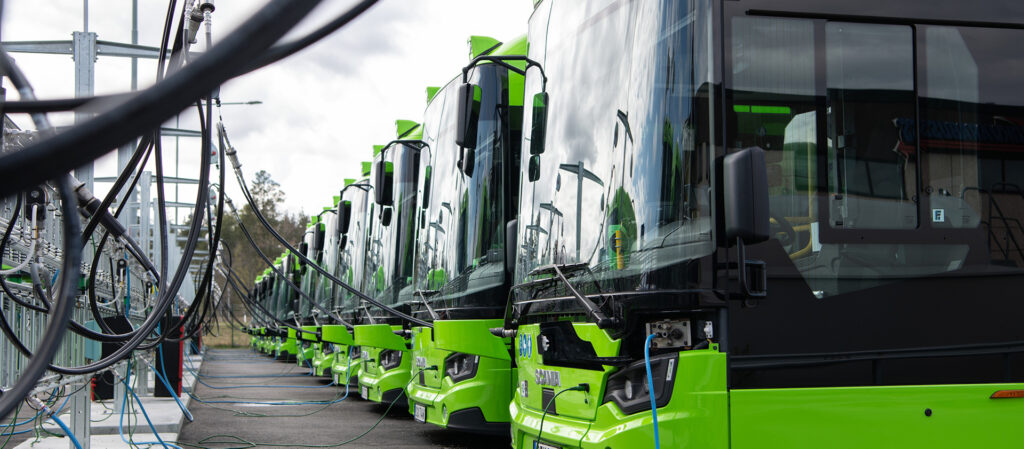 For passenger comfort and safety, all Scania Citywide buses are equipped with free wifi, USB charging, baby guards, surveillance cameras and defibrillators.
"The close collaboration between the operator and Scania gives access to safe and high-quality bus journeys for all passengers. As a public authority it feels reassuring that we can offer a modern and competitive alternative to other means of transport."
The Scania electric buses have a battery capacity of 330 kWh with a range of 200–250 kilometres on a single charge. Meanwhile, the biogas fuel will be sourced within Sörmland, 75 kilometres from the depot.
In the future, Bergkvarabuss intends to further increase the number of battery electric buses in its fleet to offer smoother, quieter and more sustainable journeys throughout regions southern Sweden.