Switch Mobility has unveiled India's first electric double decker bus: the Switch EiV 22.
The air-conditioned Switch EiV 22 has been designed, developed and manufactured in India. It features a lightweight aluminium body to offer bus operators a competitive cost per kilometre.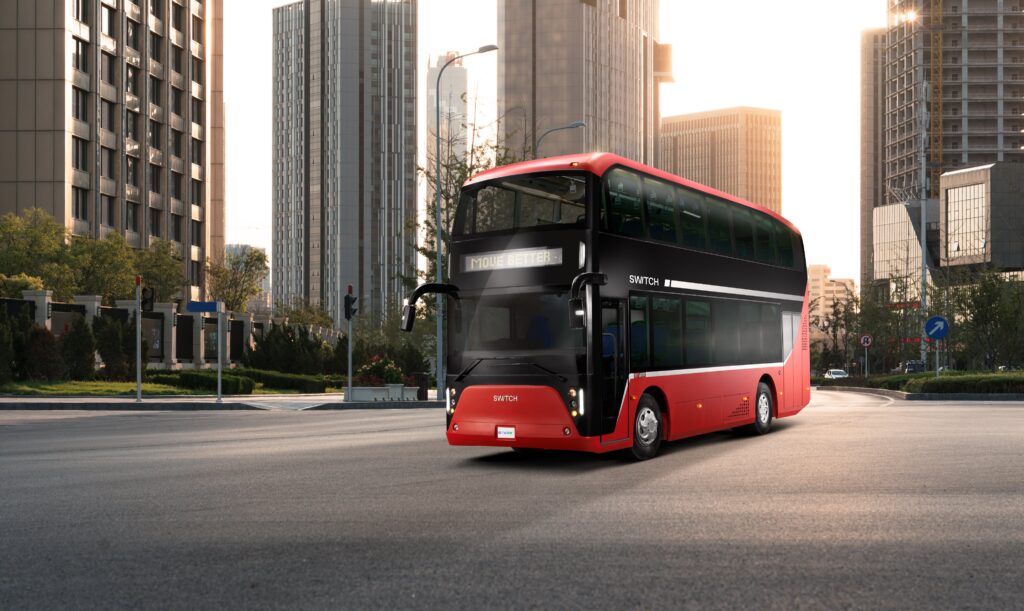 "As a carbon neutral mobility company Switch is focused on delivering innovative solutions to help authorities and operators decarbonise their public transport systems. The Switch EiV 22 is the latest such innovation and builds on our expertise within the electric double-decker segment to deliver a product with class leading efficiency for the Indian market. We are now well positioned to address the global double-decker market and support cities in meeting their net zero targets."
The EiV 22 double decker electric bus aims to provide sustainable urban transportation in India, as it occupies less road, terminal and depot floor space per seated passenger compared to a car or standard bus.
In addition, Switch Mobility states that it can transport nearly twice the number of seated passengers compared to a single decker bus, with just an 18 percent increase in kerb weight.
"There is a need to transform the country's transport system from a long-term perspective. With focus on reforming urban transport, we are trying to build a low footprint and high passenger density integrated EV mobility ecosystem. The government's vision and policies are supportive towards EV adoption with growing consumer demand for greener solutions. I would like to congratulate Switch Mobility for being the one to revive the double decker and remain committed to introducing new technologies for the benefit of passengers and society, at large."
The Switch EiV 22 is powered by a 231kWh battery with dual charging system. This provides the electric double decker bus with a range up to 250 kilometres for intra-city use.
Switch India has already received an order of 200 electric double decker buses from BEST, who operates in Mumbai.
Earlier this year, Switch Mobility also launched the single decker Switch EiV 12 designed for the Indian market.