Scotland's Bus Decarbonisation Taskforce has published its pathway to operating a zero-emission bus sector, which will be supported by a new 500,000 GBP scheme focussing on smaller operators and local authorities.
The Bus Decarbonisation Taskforce is comprised of leaders from the operating, manufacturing, energy, finance and public sectors, who have collaborated over the past 18 months to address the barriers preventing a more rapid roll-out of buses that are zero-emission at the tailpipe in Scotland.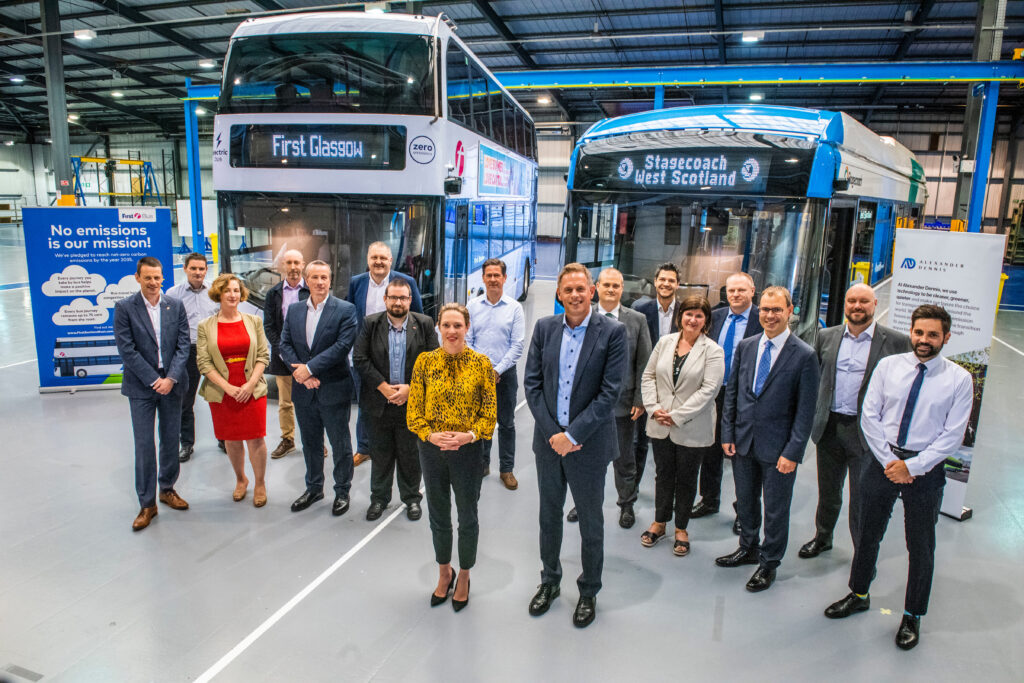 To date, the most progress has been made by larger public bus operators, so Scottish ministers now want to help smaller operators transition to zero-emission bus fleets.
To support this aim, the Scottish Government has launched a 500,000 GBP Zero Emission Bus Market Transition Scheme, delivered through Energy Saving Trust. This funding will help small and medium sized bus operators, local authorities and community transport organisations assess options for decarbonisation ahead of the next phase of the ScotZEB programme, which opens in spring 2023.
The pathway report and the Market Transition Scheme were launched at the Alexander Dennis Ltd site in Larbert, where many of the new electric buses funded through ScotZEB will be built.
"I'm grateful to the members of the Bus Decarbonisation Taskforce who have co-designed this new pathway for a zero-emission bus fleet across Scotland. The report recognises the big achievements already made through our funding programmes, but also the barriers that various sectors need to overcome to deliver on our Programme for Government commitment.
"Whether it's a large or small operator, I want more people to choose bus and know that those buses are contributing even more towards our climate change ambitions than they do now. This report and funding will support that vision as part of our wider 'Mission Zero' for transport."